News
16 Dead After Bus Carrying Migrants Bound for US Crashes in Mexico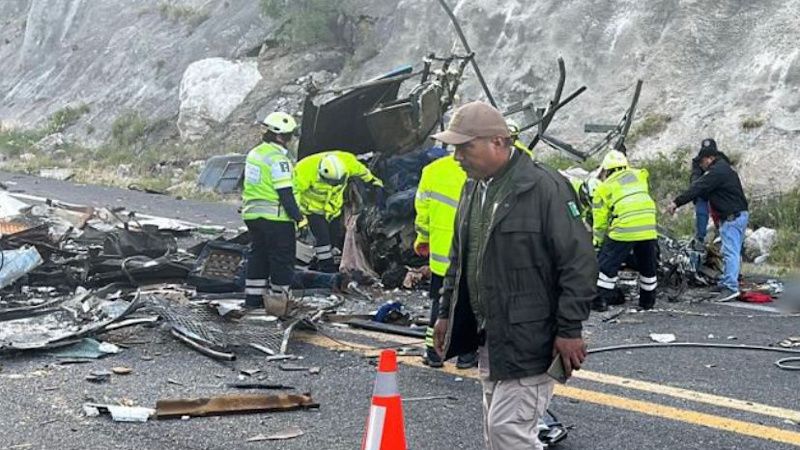 At least 16 people perished and many more were injured when a bus carrying migrants bound for the United States crashed on a highway in Mexico this week, according to authorities.
The horrific incident unfolded early on Tuesday morning in the state of Oaxaca.
A coach bus with 52 people on board was traveling along the Miahuatlán-Coixtlahuaca highway towards Mexico City when it collided with a cargo truck.
Photos and videos of the aftermath have been circulating on social media.
Sixteen passengers died in the wreck, including 15 Mexicans and one Venezuelan.
"As a result of the impact between the units, 36 people were injured and were taken to the hospital in Tehuacán, Puebla, for prompt attention. Of that total, nine are Venezuelans who, after being evaluated by the doctors, six were discharged and three are still hospitalized," the National Institute of Migration explained in a press release.
Earlier this month, 17 people were killed when a bus transporting U.S.-bound migrants plunged into a ravine in the Mexican state of Nayarit.
Six of the deceased were identified as citizens of India while another was from Mauritania.
In February, at least 39 people died when a bus carrying more than 60 migrants flew off a cliff in Panama.
This article was originally published by InfoWars.com
---
Visit BorderHawk.news