News
5,000 Illegals Swarm Brownsville, Texas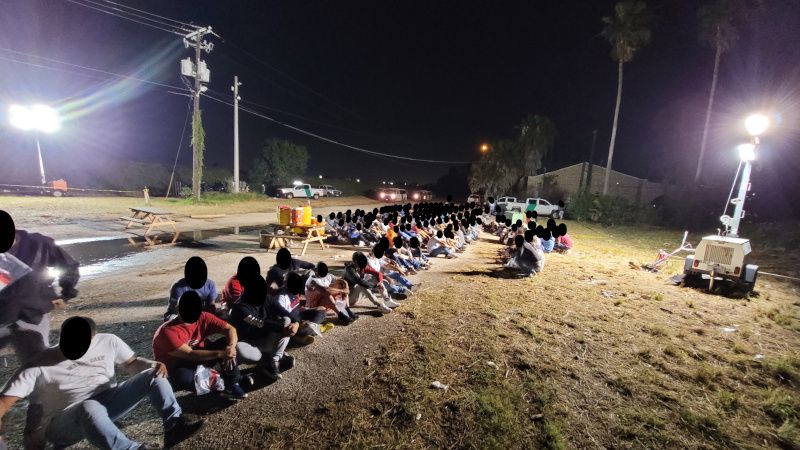 Thousands of illegal aliens have poured into the Texas city of Brownsville in the past few days as the U.S. border comes under heavier assault weeks before the expected end of Title 42 restrictions.
Nearly 5,000 migrants have been apprehended by local and federal authorities in the city so far this week with no signs of the invasion letting up, according to Border Report.
On Monday, Border Patrol's Rio Grande Valley (RGV) Sector Chief Gloria Chavez announced more than 1,600 illegal aliens had been encountered during a 24-hour period by agents at Brownsville Station.
On Tuesday, Fox News correspondent Bill Melugin cited a CBP source informing him more than 2,300 illegal crossings were registered in RGV Sector on Monday, "most of that being large groups crossing river into Brownsville."
Also on Tuesday, Todd Bensman of the Center for Immigration Studies published exclusive footage of mobs of illegal aliens flowing into Brownsville.
"Border collapsing in Brownsville texas…" Bensman wrote on social media.
"I just reported scenes like this in El Paso across from Juarez. Now: Brownsville across from Matamoros (yesterday). They're blowing off Biden gov's reservation app scheme for entry, and winning. Many at McAllen bus station released and free. Where else is this happening?" he added.
"The Brownsville Texas border right now… local reporter says this is the third straight day of this… I'm seeing their papers at the McAllen bus station. Biden gov letting many of the Sunday ones into America, which would explain why these are here now," Bensman wrote in another post.
A woman called Anel Castillo, who says she is a local resident, shared additional photos and videos purportedly showing ongoing chaos in the Brownsville area.
Large numbers of illegal migrants are reportedly strolling the streets of Brownsville, riding public buses, and seeking ways to travel deeper into the United States.
Title 42, an emergency policy imposed by the Trump administration during the COVID crisis, is set to expire on May 11.
This article was originally published by InfoWars.com
---
Visit BorderHawk.news