Europe
African Migrant Caught Bringing Fried Bats Into Germany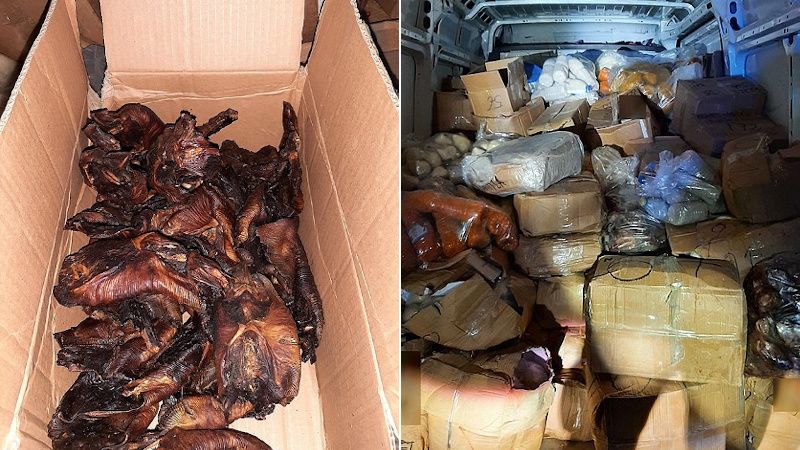 An illegal alien from Africa was arrested this week after German police discovered he was transporting cooked bats and unrefrigerated fish, authorities say.
The bust unfolded on Monday morning in Aachen, a city in North Rhine-Westphalia on the border of Belgium.
A federal police patrol pulled over a suspicious van that had entered from Belgium and during a search, they found nearly 2,000 pounds of fish and boxes of fried bats stored under the unrefrigerated seafood.
A veterinarian was called to inspect the load.
She immediately ordered a confiscation and the driver was taken into custody due to lack of registration and insurance.
Authorities discovered he was a 31-year-old citizen of the Ivory Coast who was illegally present in Germany and driving without a license.
"He was reported for road traffic offenses and illegal entry. He is also awaiting administrative offense proceedings for various violations of the law against food hygiene. The responsible office of the city region is currently checking whether he also violated the species protection law because of the fried bats," German police explained in a press release.
The Ivorian was presented before a court in Aachen, where it was decided he would be held in preventative custody and turned over to Italian authorities, where he is reportedly registered as a resident.
The food was ordered destroyed and investigation is ongoing.
This article was originally published by InfoWars Europe.
---
Visit BorderHawk.news