Exclusive Reports
Alex Stein: America Run by Globalists Who Care More About Ukraine's Borders Than Our Own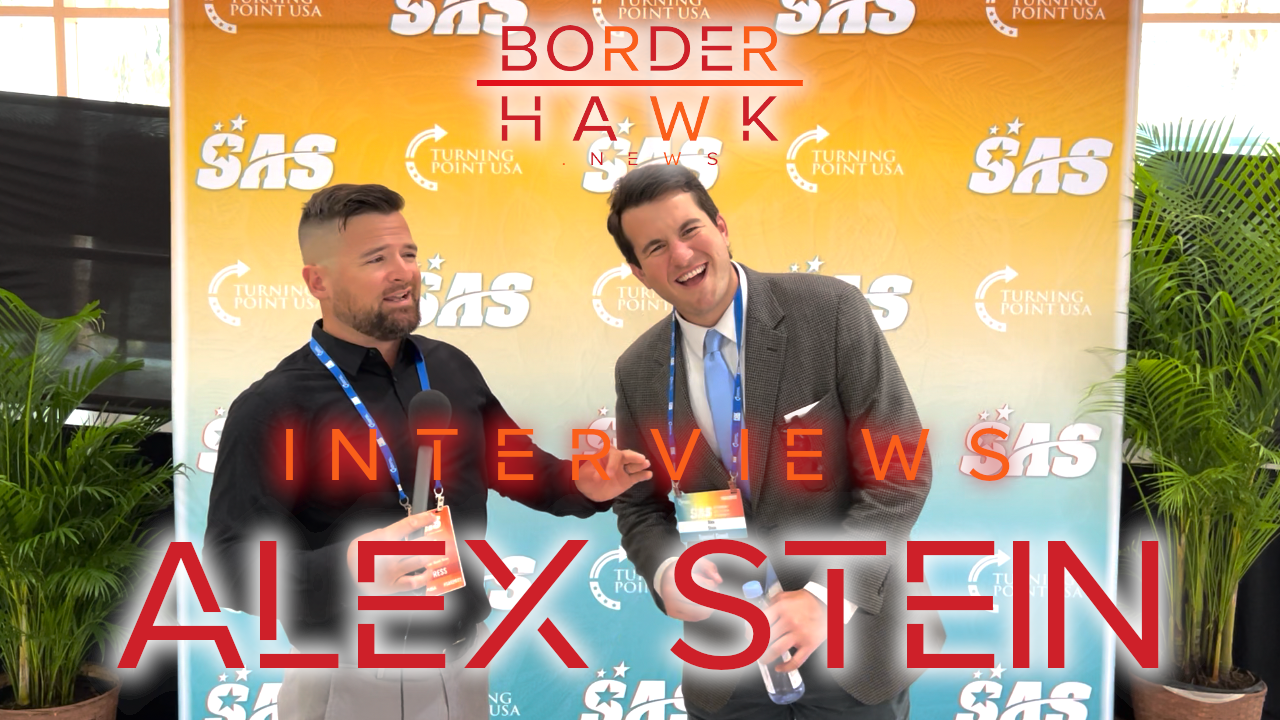 The United States government has been taken over by globalists who do more to defend the borders of far away nations than those of America, according to political activist and comedian Alex Stein.
Stein, who recently rocketed to prominence amid a slew of viral stunts exposing the hypocrisy and corruption of elected officials, slammed the Biden administration for its role in facilitating the massive humanitarian crisis playing out at the U.S. southern border.
"We are being run by globalists who care more about the border between Ukraine and Russia than Texas and Mexico," Stein told BorderHawk.news during a recent interview.
"I've had friends die of fentanyl overdoses. I see the sex trafficking. I see people with kids, all the time, going across the border, and they won't address it. It makes me sick."
Stein says he regularly observes suspected child trafficking victims in his hometown of Dallas, Texas.
"They'll let immigrants go and it'll be one man and three kids, and they'll have a brand new backpack and new cell phones, and they'll be wearing a mask, and you'll be like, 'Oh, they just got here,'" he explained.
"I just see these young kids with adults who don't look like their parents, and call me a conspiracy theorist… but it just looks very odd when it's 110 degrees and you see a guy with two kids walking around a park, not knowing where to go yet, on their phone. It's happening in Dallas like crazy."
Watch the full interview:
BorderHawk.news also discussed the Biden Border Crisis with Rep. Marjorie Taylor Greene (R-GA).
---
Visit BorderHawk.news