News
American Citizen Injured in Crash With Carload of Romanian Illegals at Northern Border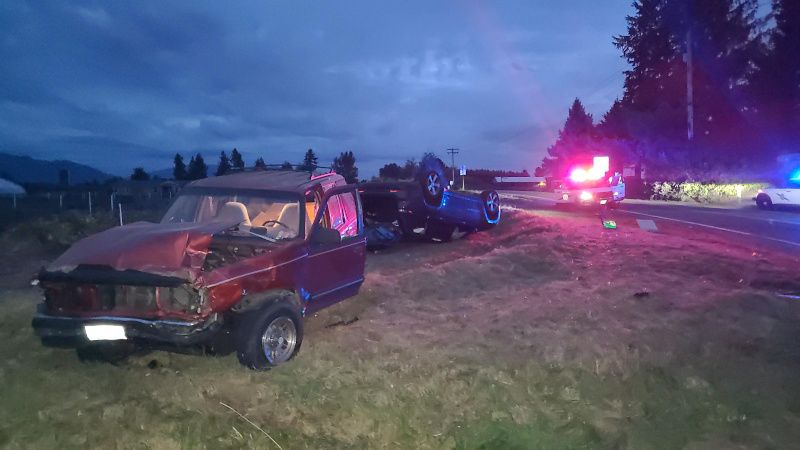 An American citizen was injured this week when their vehicle was struck by a car filled with Romanian citizens who illegally crossed the U.S.-Canada border moments earlier, authorities say.
The incident unfolded just before 7 p.m. on Sunday evening in rural Whatcom County, located in Washington state.
A car carrying seven Romanians drove "across a remote portion of the United States/Canada border and through a berry field" near the city of Sumas along the international frontier, Customs and Border Protection explained in a statement.
"A short time later their vehicle crashed into a local citizen's vehicle at the intersection of Van Buren and Badger Roads in rural Whatcom County, causing injuries to the occupants of both vehicles."
Sumas Border Patrol Station agents arrived at the scene and discovered an overturned sedan and a pickup truck that had sustain serious damage.
All eight persons involved required medical attention.
Four of the Romanians were later released to Border Patrol for processing while the other three remained in hospital for an extended period.
The condition of the American victim is unclear.
This article was originally published by InfoWars.com
---
Please consider donating to support our work.
Visit BorderHawk.news