News
American Couple Killed in Horror Crash With Migrant Smuggler Fleeing Texas Police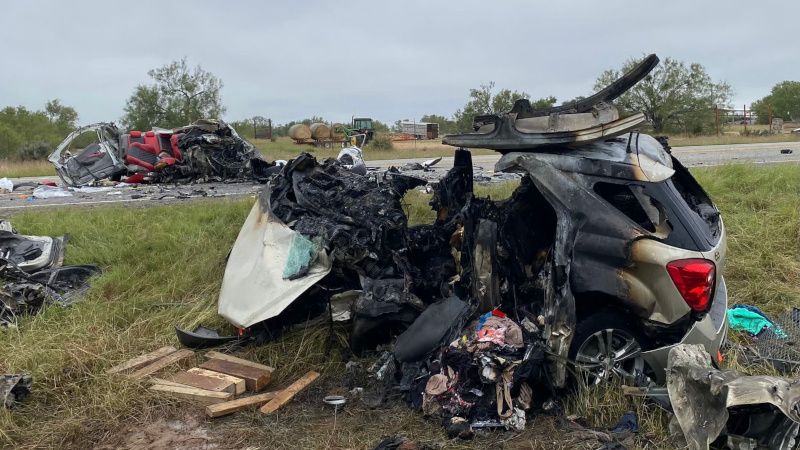 An American couple from Georgia was killed in a head-on collision with a human smuggler transporting illegal aliens on a highway in Texas this week, authorities say.
The horrifying incident unfolded on Wednesday in Zavala County, approximately 60 miles from Eagle Pass.
The driver of a Honda was evading police on Highway 57 near Batesville when they attempted to pass a big rig in a no-passing zone, according to the Texas Department of Public Safety (TxDPS).
During the illegal maneuver, the Honda slammed into an SUV traveling in the opposite direction, causing the other vehicle to burst into flames.
The driver and passenger of the SUV were killed.
"Jose Lerma, 67, and Isabel Lerma, 65, of Dalton, Georgia, Whitfield County, occupants of the Chevy SUV, have been positively identified and family notified," TxDPS spokesman Lt. Chris Olivarez announced on social media.
Additionally, the driver and five passengers in the fleeing vehicle were also killed.
Some of the deceased were identified as illegal aliens from Honduras, while the smuggler was reportedly a 21-year-old resident of Houston whose immigration status is currently unclear.
An investigation is ongoing.
---
This article was originally published by InfoWars.com
---
Please donate to support our work.
Visit BorderHawk.news