News
Another Pair of Illegal Aliens Charged With Stealing Thousands in Merch From Chicago-Area Macy's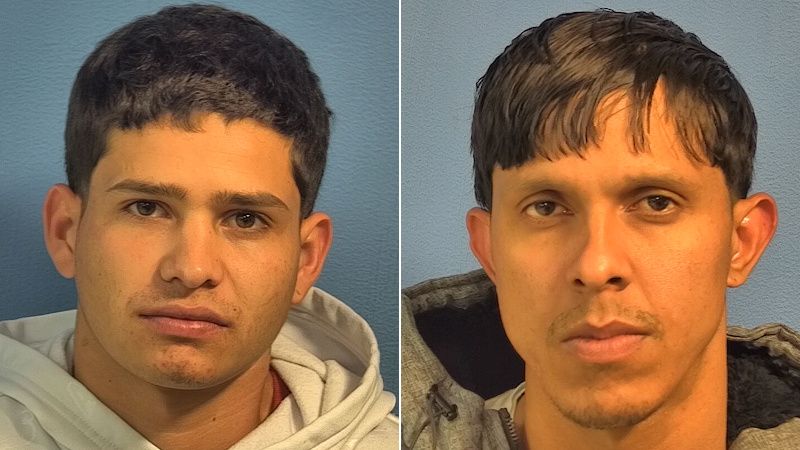 Illegal aliens from Venezuela were arrested for stealing thousands of dollars of merchandise from a Macy's in the Chicago area for the second time in days, according to reports.
The latest incident unfolded on Tuesday afternoon in Oak Brook, Illinois, a town in the suburbs of the Windy City.
Two men were observed behaving in a suspicious manner at a Macy's department store, leading officers to initiate a traffic stop as they attempted to leave the area, Fox News reports.
Oak Brook cops found the men to be in possession of stolen merchandise totaling over $2,800 in value, including a pair of pants and 16 bottles of designer fragrances.
The suspects had stuffed the goods into a "happy birthday" bag and a backpack and walked out of the store, prosecutors say.
Frank Montez-Davila, 23 and Luis Mendez-Gomez, 28, were each charged with one count of burglary and one count of retail theft.
Both men are illegal aliens from Venezuela currently staying in Chicago, authorities say.
The suspects were set free after a judge rejected a motion to deny pre-trial release.
"We are firm in our efforts against organized retail crime as we endlessly protect our community. We want everyone to be aware of the increase in criminal activity from the migrant community coming from Chicago," Oak Brook Deputy Chief of Police Reid Foltyniewicz said in a press release.
On October 23, another pair of illegal migrants from Venezuela were arrested for robbing the same Macy's location.
Abel Barrios-Estava and Rafael Mata-Torres, both of whom were also staying in Chicago, were each charged with one count of burglary and one count of retail theft after allegedly stealing a variety of items cumulatively valued at over $1,700.
"As a condition of their bond, both men will be fitted with an electronic monitoring device and are not allowed to enter any Macy's store," Fox 32 reported last week.
InfoWars has been documenting the surge of crime in Chicago and across the United States, including carjackings, 'street takeovers,' smash-and-grab loot mobs, and physical attacks on innocent victims.
---
This article was originally published by InfoWars.com
---
Please donate to support our work.
Visit BorderHawk.news