News
Border Patrol Agent Dies in ATV Crash While Pursuing Illegals in Texas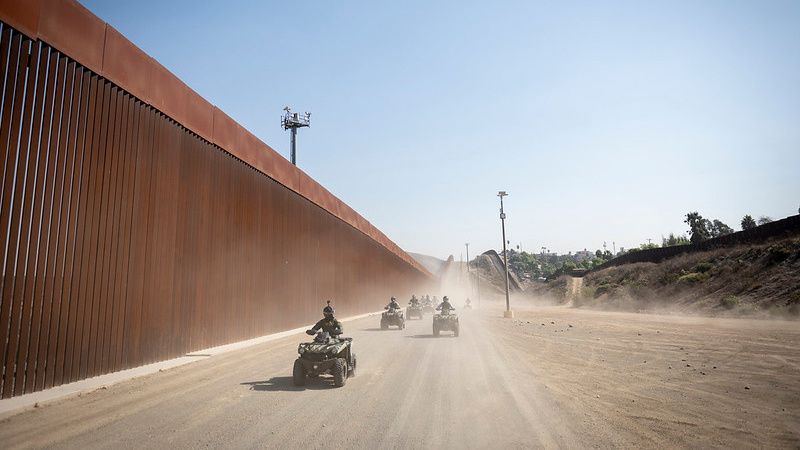 A Border Patrol agent was killed in a crash while pursuing a group of illegal aliens in South Texas this week, authorities say.
The incident unfolded at approximately 1 a.m. on Wednesday near Mission, TX.
The agent, who was assigned to McAllen Station in the Rio Grande Valley Sector, was "tracking a group of subjects that illegally crossed the border" when he crashed his all-terrain vehicle (ATV), Border Patrol explained in a statement.
Fellow agents found him unresponsive at the scene and he was rushed to hospital, where he was later pronounced dead.
"Multiple federal sources tell me a 38-year-old Border Patrol agent was killed in Mission, TX in the RGV early this morning after he crashed his ATV into a gate while chasing a group of illegal immigrants at high speed. I'm told he was a father of two kids," Fox News correspondent Bill Melugin reported on Wednesday.
The tragedy comes amid a slew of recent deaths in the ranks of border agencies.
Last month, a Customs and Border Protection Marine Interdiction agent was killed during a shootout with drug runners near Puerto Rico.
Also in November, at least three Border Patrol agents took their own lives in a span of three weeks.
This article was originally published by NewsWars.com.
---
Visit BorderHawk.news