News
Border Patrol Agent Killed While Tracking Down Group of Illegals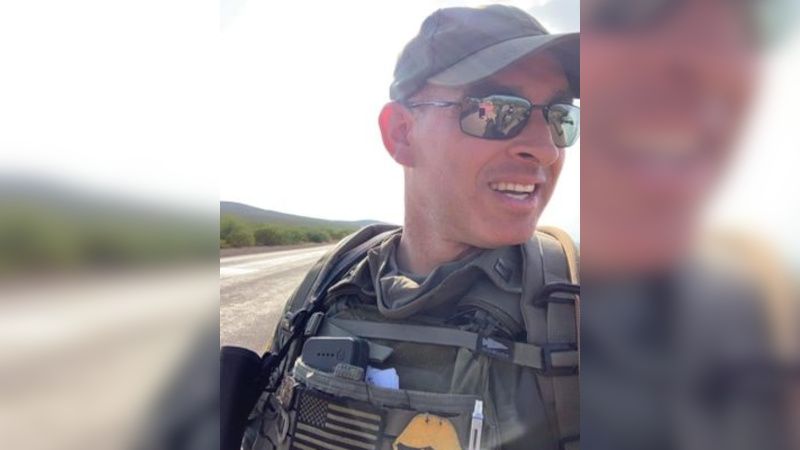 A U.S. Border Patrol agent died in a crash while tracking down a group of suspected illegal aliens in Arizona this week, authorities say.
The tragedy unfolded at around 7 p.m. on Tuesday night in Douglas, a border city in Cochise County.
Agent Freddy Ortiz, 44, was responding to a call about potential illegal alien activity when the ATV he was riding crashed into a light pole, according to the Cochise County Sheriff.
Border Patrol agents came upon the accident scene and called for emergency medical services.
Ortiz was rushed to Copper Queen Hospital in Douglas but succumbed to his injuries.
"Border Patrol Agent Ortiz was a U.S. Navy veteran. He had served with the United States Border Patrol for 13 years and was assigned to the Douglas Station, Tucson Sector. He is survived by his mother and stepfather," the Officer Down Memorial Page states.
Additional details about Ortiz's death are limited. An investigation is ongoing.
"It is an incredibly sad day for our brothers and sisters in Border Patrol and we have only the highest level of respect for the job these brave souls do every single day," said Cochise County Sheriff Mark Dannels.
"God bless all of those in his work family and his home family, and know we are here if you need us."
In December, another Border Patrol agent died under similar circumstances.
The agent, who was assigned to McAllen Station in the Rio Grande Valley Sector, was "tracking a group of subjects that illegally crossed the border" when he crashed his ATV and later died.
---
This article was originally published by InfoWars.com
---
Please donate to support our work.
Visit BorderHawk.news