News
Border Patrol Motorcycle Unit Tracks Down Group of Illegals in Arizona Desert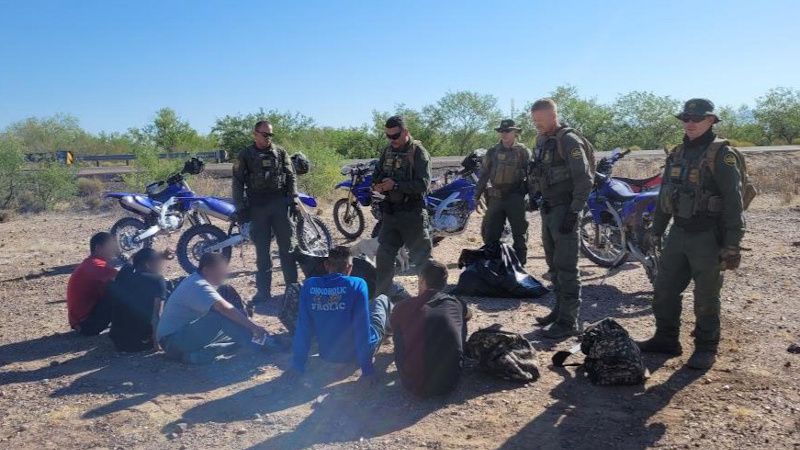 Border Patrol agents riding dirt bikes apprehended a group of illegal aliens after tracking them through the desert in Arizona last week, authorities say.
John R. Modlin, chief agent in Border Patrol's Tucson Sector, shared a photograph from the bust on social media along with an explanation of what transpired on July 5.
"Three Points Station agents assigned to the Motorcycle Unit used their 'signcutting' skills to track a group through the desert Wednesday morning," Modlin wrote.
"Five migrants were apprehended near Sells, AZ, after agents tracked them for more than two miles."
Sign cutting is a highly-specialized tracking technique implemented by Border Patrol to pursue suspects trying to avoid detection, particularly in remote terrains and wilderness.
Agents undergo extensive training to develop and expand their skillset, as the Department of Homeland Security demonstrates in an expert tracker video.
Chief Agent Modlin has shared videos and photos from other recent operations involving tracking and sign cutting in Tucson Sector.
Also on July 5, 17 illegal migrants wearing camouflage were apprehended in the Growler Mountains, a range in far western Pima County.
On June 30, an "unresponsive" female illegal alien was rescued in the desert and airlifted by emergency medical responders.
This article was originally published by InfoWars.com
---
Visit BorderHawk.news