News
Bus Carrying Migrants Plunges Into Ravine in Mexico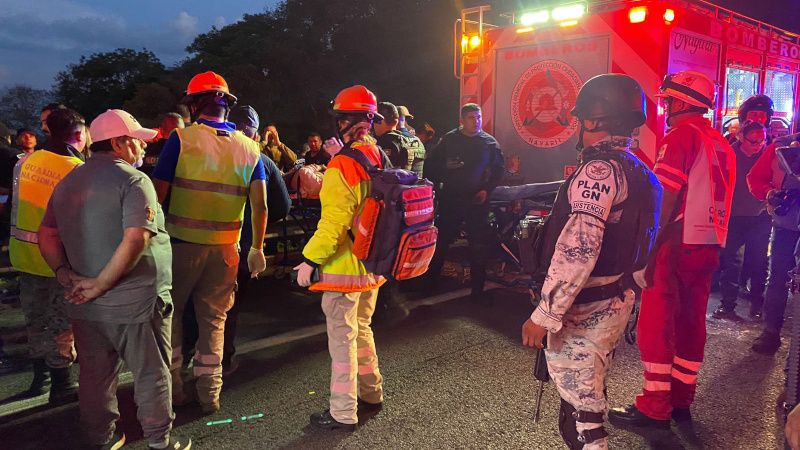 At least 17 people were killed and many more injured when a bus carrying migrants plummeted into a ravine in Mexico this week, authorities say.
The devastating accident unfolded at around 3 a.m. on Thursday in the state of Nayarit.
A coach bus traveling from Mexico City to the border city of Tijuana flew off the highway and plunged approximately plunged approximately 150 feet into a ravine near the city of Tepic.
Authorities discovered the wreck approximately an hour later and began rescue efforts.
Recent updates indicate 23 riders were injured and 17 were killed, including three minors.
Six of the deceased have been identified as citizens of India while another was from Mauritania.
Citizens of India, the Dominican Republic, and Mauritania were listed among the wounded.
Many of the non-Mexican passengers were hoping to eventually reach the United States, according to officials.
The driver, who was injured, reportedly told authorities he had fallen asleep at the wheel before losing control of the vehicle.
An investigation is ongoing.
This article was originally published by InfoWars.com
---
Visit BorderHawk.news