News
Busload of Latin Americans Bound for Biden Border Kidnapped by Cartel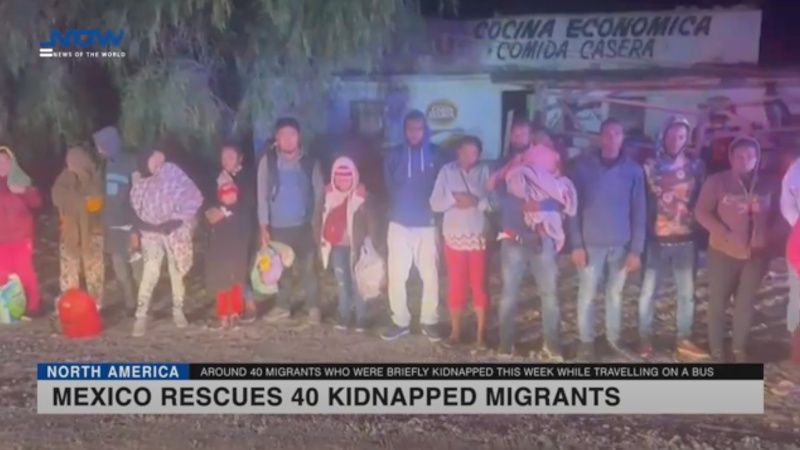 Aside from all of the problems on our border and the long term economic, cultural and social issues caused by the ongoing illegal alien invasion, traveling across Mexico to get to the United States presents its own set of dangers for the migrants themselves.
An ongoing case involves a bus of migrants crossing Mexico which was recently hijacked and its passengers held for ransom.
The bus was carrying two drivers and 49 passengers from six Latin American countries: Honduras (19), Haiti (14), Venezuela (7), El Salvador (6), Brazil (2) and Cuba (1).
This composition is typical of the variety of countries represented in the current border invasion. The group consisted of 23 men, 15 women, six boys, and five girls.
The migrants/passengers had transit permits to travel across Mexico. These documents are used by Mexico to simply get foreigners out of their country and into the United States.
The bus embarked from Tapachula on Sunday, the 14th of May.
Tapachula is a city you often hear of in these foreigners-crossing-Mexico stories. It's in the state of Chiapas, bordering Guatemala. Tapachula is a major thoroughfare for non-Mexicans crossing Mexico to get to the United States.
So, the bus set off on its trek to the U.S. border.
Early on May 15, in northern Mexico, the vehicle, along with all passengers and drivers, was hijacked by armed men.
The owner of the bus company got a call, presumably from the Gulf Cartel, demanding a ransom of $1,500 per passenger. That would be $75,000 total.
Here's the chilling way in which the owner of the company described the call (my translation):
At 4:30 in the morning we were called by some persons who said they were from the Gulf Cartel and they told me, "We have here a bus with illegal persons," to which I responded that that isn't true, and that they are migrants who have permission to travel in the country.
They said, "They are illegals and you know that. If you want the trip to continue give me 1,500 dollars per person and I will deliver your bus, the passengers and your drivers."
I told them that I couldn't cover the cost because I'm just a tourist transporter, the people hired me to take them to Monterrey [city in northern Mexico]… They told me, "Think about it, you don't play with us, but we are going to call you again soon."
On May 16, the bus was found in Nuevo Leon state but without the passengers.
That night, nine of the passengers were found in a rural area of Nuevo Leon state, after having escaped a cartel safe house. They reported there were 16 other migrants held captive in the house.
On May 18, it was announced that all the kidnapped migrants had been recovered.
This story exemplifies the dangers of the international trek to the U.S.A. which usually passes through Mexico.
According to the Instituto Nacional de Migración, the Mexican government's immigration agency, over 2,100 migrants were kidnapped while passing through Mexico last year.
Our current federal immigration policies encourage foreigners to leave their homes and risk their lives in Mexico and other countries. It's a continental humanitarian disaster.
---
You can find more of Allan Wall's work at his website.
Visit BorderHawk.news