News
Cuban Illegals Continue Maritime Invasion of Florida Keys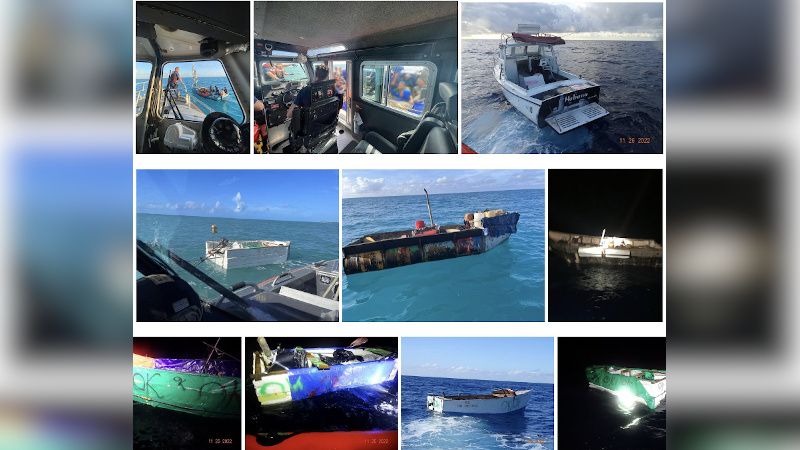 Hundreds of illegal aliens have arrived in the Florida Keys aboard vessels from Cuba in recent days, according to authorities.
More than a dozen boatloads of Cuban migrants reached U.S. shores in the span of one week, while additional landings have been prevented by Coast Guard crews.
Border Patrol handled at least three such incidents on Thanksgiving Day.
"U.S. Border Patrol agents & [law enforcement] partners responded to a third migrant landing on Thanksgiving day in the Florida Keys. In this event, agents encountered 15 Cuban migrants who arrived on a homemade vessel in Big Pine Key," Miami Sector Chief Patrol Agent Walter N. Slosar reported last Thursday.
During a 48-hour period that followed the holiday, 180 Cuban illegals reached the Keys in eight boats, according to Border Patrol.
Video footage shows Border Patrol agents rescuing migrants from drowning over the weekend.
The invasion continued on Monday as 110 more Cubans arrived at three different locations in the Keys.
"Earlier today, U.S. Border Patrol agents with support from LE partners responded to multiple migrant landings in the Florida Keys & encountered 44 Cuban migrants (38 adults, 6 accompanied juveniles)," Agent Slosar reported on Wednesday.
On Thursday, a rustic vessel carrying 25 Cuban migrants reached Sombrero Beach in Marathon.
The U.S. Coast Guard repatriated 192 Cuban nationals on Wednesday, and also prevented another vessel from landing in Marquesas Key earlier in the week.
This article was originally published by InfoWars.com.
---
Visit BorderHawk.news