News
Eritrean Shopkeeper Beaten to Death During Violent Robbery at San Fran Market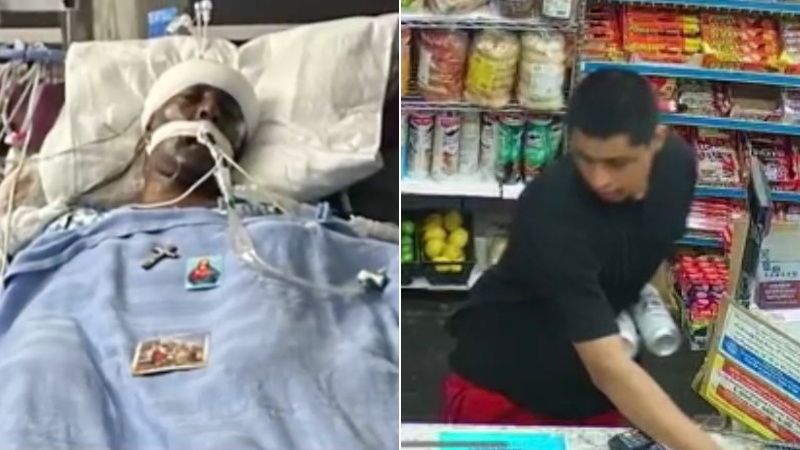 A San Francisco shopkeeper has succumbed to injuries suffered during a violent robbery days ago, according to reports.
The shocking incident unfolded just after 9 p.m. on Thursday in the Richmond District of Fog City.
Yohannes "John" Tewolde, 60, was on shift at Richmond Market when a suspect tried to steal water and beer, KRON reports.
Tewolde grabbed a baseball bat and confronted the thief.
During an ensuing scuffle, the suspect managed to gain control of the bat and proceeded to brutally beat Tewolde before throwing the weapon at a witness and fleeing the scene.
Responding officers found Tewolde unconscious and suffering from "significant injuries," according to CBS Bay Area.
He was rushed to hospital in critical condition and reportedly remained in ICU until this week.
Tewolde passed away at around 1 p.m. on Tuesday.
He is reportedly survived by a wife of 28 years and two children.
"Who works seven days a week when you don't need to work? He just got out of surgery. I told him not to work, I have a job, I can support them. He put me through college, so I can help them out," Tewolde's daughter Meron told local media.
"He still works, and then this happens. This makes no sense."
Tewolde is originally from Eritrea, but spent time living in Canada before moving to the U.S. in 2013, his daughter told the San Francisco Standard.
No suspects were identified or apprehended at the time of this writing, according to the latest available updates.
This article was originally published by InfoWars.com
---
Visit BorderHawk.news