Exclusive Reports
EXCLUSIVE: Jihadists Launch 'Insurrection' in Washington DC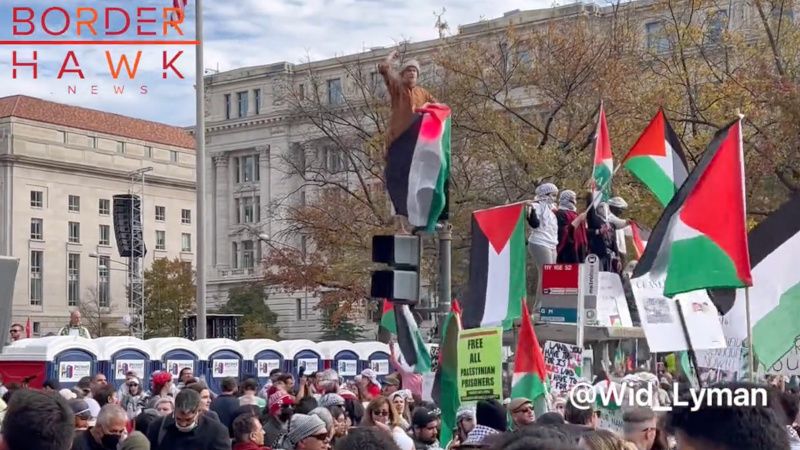 Thousands of Islamists, communists, and allies gathered in Washington D.C. for a 'pro-Palestine' march that devolved into chaos, violence, and vandalism.
Border Hawk was on the ground, shooting exclusive footage of what many are calling an "insurrection" after mobs chanting "Allahu akbar" and waving foreign flags defaced American monuments, attempted to storm the White House grounds, and threw projectiles at Secret Service agents.
---
Please donate to support our work.
Visit BorderHawk.news