Exclusive Reports
EXCLUSIVE: Sen. Johnson Blasts "Lawless" Biden Admin Over "Out of Control" Border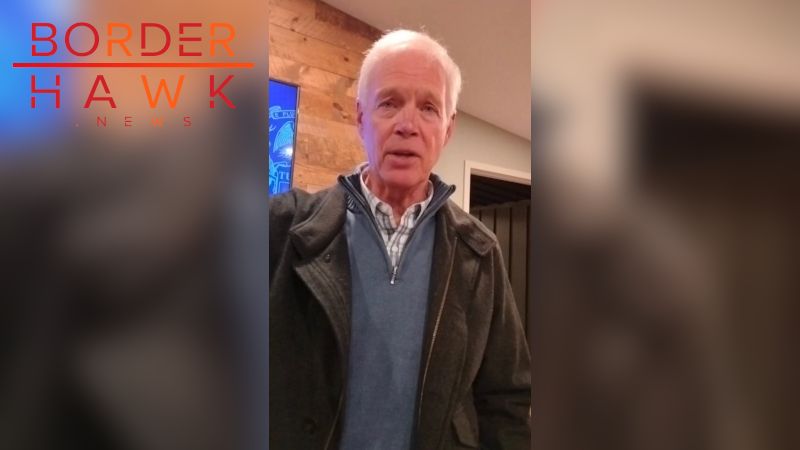 U.S. Senator Ron Johnson (R-WI) was the keynote speaker at a MIGOP Town Hall event held at the popular Friske Farm Market in northern Michigan this past weekend.
During a media gaggle before the event started, he told Border Hawk the Biden administration's handling of the never-ending influx of migrants at the southern border is a "disaster, a total crisis."

"We've got a President, we've got a secretary of Homeland Security who won't even admit it's a problem," Sen. Johnson said.
"We don't even call it 'apprehension' anymore. Now it's 'encounters.'"
"They've encountered about 8 million people. They've just released some statistics. Hundreds of people on the known [terror] watchlist. Just unbelievable how many people have come into this country; we have no idea who they are," he added.
Border Hawk asked the Senator about the Secure the Border Act of 2023, of which he is a co-sponsor and which is the companion to the House-passed Secure the Border Act (H.R.2).
Among other things, the legislation will resume border wall construction, criminalize visa overstays, defund non-governmental organizations from receiving tax dollars that traffic illegal aliens into the heartland, prohibit the Department of Homeland Security from using its CBP One app to assist illegal aliens, and tighten asylum standards by restricting asylum to only aliens who present at ports of entry.
Johnson delivered unwelcome news about the bill to Americans looking for relief from the historic crisis.
"It doesn't have a chance in the Senate," he said. "There will be an attempt to put strong border security measures on any kind of funding for the wars. My guess is that the Democrats will resist it, and even if you pass something, I doubt that this lawless administration will implement the law."
The Senator's immigration grade, as scrutinized by NumbersUSA, an organization that advocates for lower immigration levels, is a perfect A+. He is Wisconsin's senior senator who assumed office in 2011.
MIGOP Chair Kristina Karamo and MI State Rep. Neil Friske hosted Senator Johnson's stop in northern Michigan.
---
You can find Izzy Lyman on Twitter.
---
Please consider donating to support our work.
Visit BorderHawk.news