News
Family of African Illegals Rescued From Tijuana River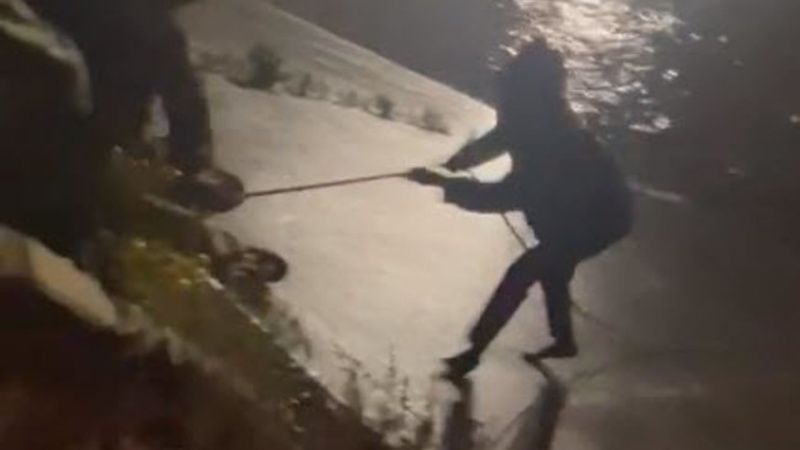 A family from Africa was rescued after becoming trapped by a raging river in Mexico this week, authorities say.
The incident unfolded during the early morning hours on Wednesday in Tijuana.
Immigration agents were patrolling around the Tijuana River when they heard screams coming from the bank below.
Officers located multiple people sheltering on a concrete structure and initiated rescue procedures.
An adult male and adult woman were pulled to safety, along with their 9-year-old son.
"According to rescuers, early Wednesday morning, the family had bedded down along the concrete-lined canal that leads the river into the United States, when they noticed the rising water was overwhelming them," according to Border Report.
They were identified as migrants from Angola who were making their way to the U.S.
"Once in a safe area, their health condition was verified, and then they were placed under the custody of the entity's System for the Integral Development of the Family," Mexico's National Institute of Migration explained in a press release.
This article was originally published by InfoWars.com
---
Visit BorderHawk.news