News
Flurry of Human Smuggling Busts on New Mexico Highway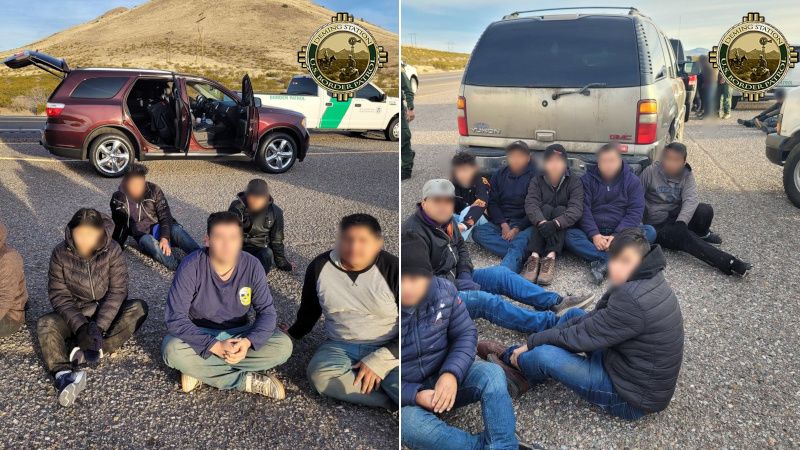 U.S. Border Patrol agents thwarted at least 10 migrant smuggling attempts in 24 hours in New Mexico this week, according to reports.
Agents patrolling New Mexico State Highway 26 near the city of Deming carried out a slew of stops and apprehensions on Tuesday.
"Deming Station agents thwarted multiple smuggling schemes– all in one day!" announced Peter Jaquez, chief agent of Border Patrol's El Paso Sector, which covers southern New Mexico.
"Agents first encountered 6 vehicles utilized to smuggle migrants into the US. Later in the day, two more schemes were foiled involving two U.S. Citizen drivers. A total of 23 migrants were intercepted."
Border agents set up a "tactical checkpoint" after busts on Highway 26 during overnight hours "raised red flags among the agents," according to Border Report.
"The first encounter happened at 1 a.m. and involved a car transporting two migrants. Two hours later, Border Patrol agents stopped an SUV carrying four migrants along the same stretch of road."
In total, nearly 30 illegal aliens were captured in 10 vehicles during the stint.
"It's a secondary line of defense for anything that comes through illegally," Border Patrol spokesman Carlos A. Rivera explained in a statement.
"If we have the manpower, we set up [checkpoints] around Deming, Santa Teresa, Lordsburg," he said.
On Sunday night, two people died and eight more were injured when smuggler crashed while fleeing border agents on a highway in Santa Teresa, NM.
Last week, a Border Patrol agent was shot by a suspected human smuggler during a stop on Highway 146 near Lordsburg.
"Ultimately, the fleeing vehicle was involved in a rolled over accident a few miles down the road and agents took six persons into custody," Customs and Border Protection explained in a statement.
"Two occupants required additional medical attention and were flown to a trauma center in El Paso, Texas."
This article was originally published by InfoWars.com
---
Visit BorderHawk.news