Europe
France: Woman Butchered With Glass Bottles by African 'Teens' Who Disapproved of Her Dress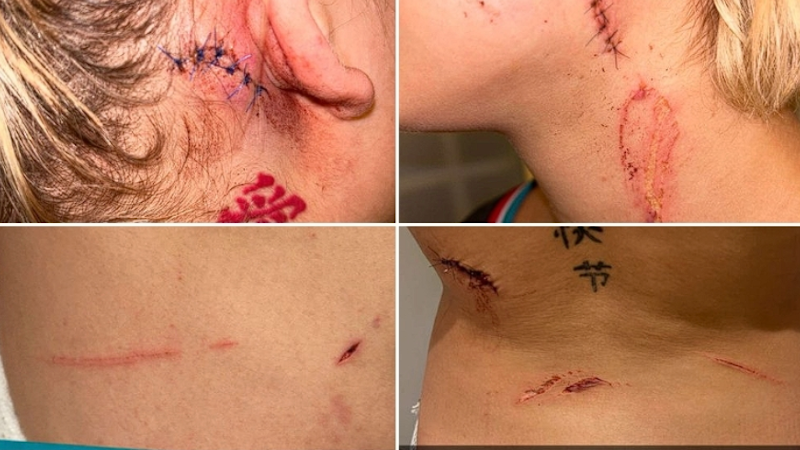 A 19-year-old woman suffered life-changing wounds when she was attacked with glass bottles by a group of 'teens' who claimed her dress was inappropriate, according to reports.
The horrifying incident unfolded during the overnight hours between Tuesday and Wednesday in Toulouse.
The victim and her boyfriend were walking downtown at around 3 a.m. when they were confronted by four 'youths' who hurled insults and expressed their displeasure about the woman's attire.
The suspects, later identified as two boys and two girls between the ages of 14 and 17 with extensive criminal histories, began slashing and stabbing the couple with broken bottles and shards of glass, La Depeche reports.
Authorities monitoring surveillance cameras observed the commotion and dispatched police to the scene.
Arriving officers found the woman suffering from gaping wounds to her face, back, and arms.
She was rushed to hospital for medical treatment and extensive stitching.
The suspects were taken into custody nearby.
The victim, who was "undoubtedly disfigured for life," later shared photos of her injuries in social media posts that have since been deleted.
When one user asked about the "origins" of the suspects, the woman responded, "Unfortunately once again North Africans and yet I am also one and it breaks my heart to have to say that it was people from my community who did this to me."
An investigation and legal proceedings are ongoing.
This article was originally published by InfoWars.com
---
Visit BorderHawk.news