Europe
Greek Martial Artist Saves Teen Girl From Gang of Egyptian Sex Predators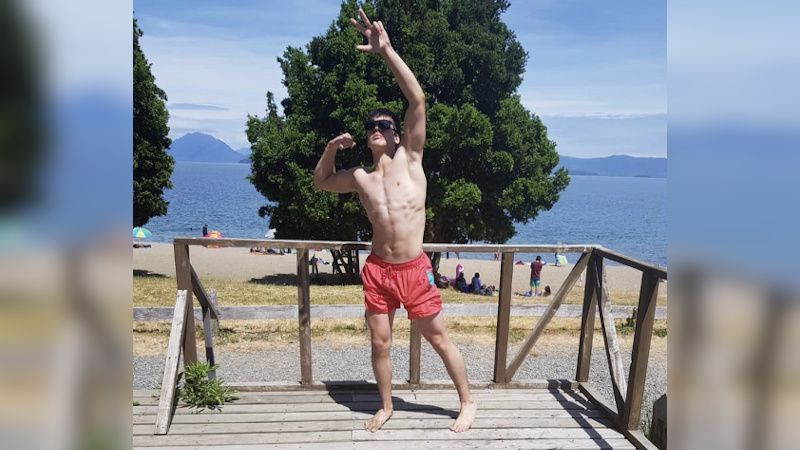 A martial artist is being hailed as a hero after he ran to the rescue of a 17-year-old girl who was being sexually attacked by a group of African migrants on a beach in Greece, according to reports.
The shocking incident unfolded at Freattyda Beach in Piraeus, a port city near Athens.
The teen girl and her 15-year-old boyfriend were enjoying a day by the sea they were ambushed by four male suspects.
"They hit a child who was on the rocks, tried to rape the girl, and threw the young man into the sea. We saw the bloody child running in that direction," a witness told Greek media.
The boy, who was also covered in blood, ran for help as the girl was being sexually assaulted.
"He tells me, 'My girlfriend is there, they hit me', and he says, 'There are some people there who are molesting her.' He was hit all over. He had been thrown off the cliff," another witness said.
Manolis Kafetziadis, a 22-year-old karate athlete, leapt into action, calling police and sprinting to help the girl.
The suspects used broken bottles, rocks, and jagged metal to attack Kafetziadis.
Armed with just a pen and with his hand wrapped in a t-shirt for protection, Kafetziadis fought off all four attackers, even subduing them for a time before they fled the scene.
22-year-old Manolis Kafetziadis heroically prevented a 17-year-old from being raped by 4 Egyptians at an Athens beach. They threw rocks at him & threatened to slash him with broken glass bottles. Undeterred & only armed with a pen, he didn't abandon the girl until police arrived pic.twitter.com/U6XeLywPkg

— Paul Antonopoulos 🇬🇷🇨🇾 (@oulosP) June 7, 2023
"I see the little girl scared. I ask her what happened. She tells me, "They threw my mobile phone." I ask her, "Are you okay?" She is scared," he said in an interview with Mega.
"They tried to attack me. One of them had prepared the bottle and there was a moment with stones. I take off the shirt and put it in my hand, because the other was about to attack me with an aluminum. I grab the little girl and bring her to the lifeguard."
After a manhunt, all four suspects were arrested.
They were identified as migrants from Egypt who were all previously known to police for crimes committed in the Athens area.
---
Visit BorderHawk.news