News
Group of Mexican Illegals Rescued From Freezing Bog in Minnesota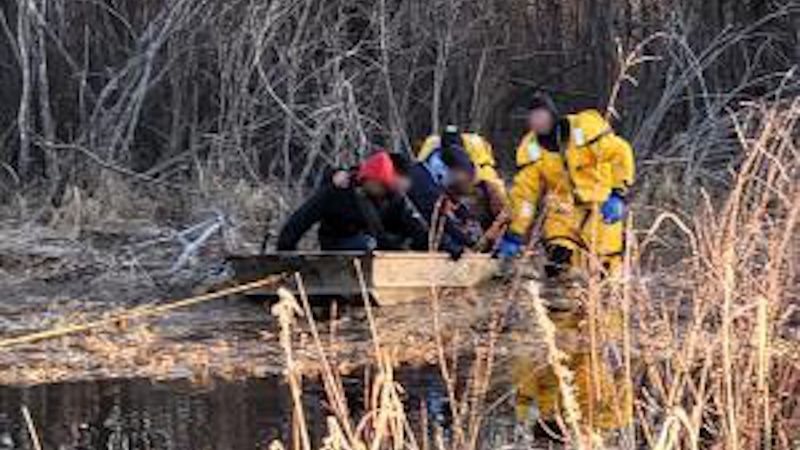 Border agents and local authorities executed a complex and dangerous rescue of a group of illegal aliens who became trapped in freezing conditions in northern Minnesota last week, according to reports.
The incident unfolded just before 5 a.m. on April 18 near Warroad, a city on Muskeg Bay less than 10 miles from the Canadian border.
Royal Canadian Mounted Police alerted U.S. Border Patrol they had received an emergency call from someone in distress in the area.
Agents located a group of men stuck in a "flooded bog," Customs and Border Protection (CBP) explained in a press release.
"When agents arrived on scene, they determined the temperatures in the bog were below freezing and they would require special equipment to reach the group," CBP said.
"The agents were able to rescue the men from the frigid water by wearing protective suits protecting them from the freezing water."
Nine males were rescued, all of whom had entered the United States illegally from Canada. They ranged in age from 19 to 46 years old.
At least seven were identified as citizens of Mexico. Two others were unable to communicate after being severely affected by cold exposure, including one who was airlifted to hospital.
"Due to their medical condition, agents have been unable to ascertain their nationality," CBP said.
Infowars has frequently reported on the surge of illegal migration along the northern border of the U.S.
This article was originally published by InfoWars.com
---
Visit BorderHawk.news