News
Here We Go Again: Hundreds of Illegals Storm El Paso Overnight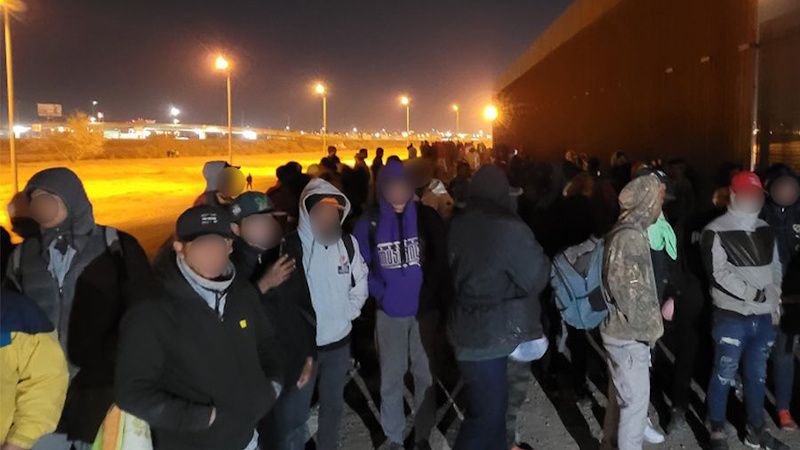 More than 500 illegal aliens stormed El Paso during a coordinated mass crossing on Wednesday night, according to authorities.
The surge began around 8:30 p.m. and continued past midnight, with hundreds of illegal migrants hailing mostly from Venezuela entering Texas territory.
Many of the illegal crossers told border agents and media they had been promised they would be transported to New York City and onward to Canada if they wanted.
"More than 500 migrants were encountered during this time frame at the border gate near Yarbrough Dr. and Cesar E. Chavez Border Highway," Customs and Border Protection (CBP) explained in a statement. "The migrants encountered were primarily citizens from Venezuela, but also from various other countries including Nicaragua, Colombia, Guatemala, Ecuador, Peru, and El Salvador."
"Migrants are stating that they have been told that U.S. [policies] have changed allowing them to remain in the United States. However, the El Paso Sector would like to inform migrants that nothing has changed."
Additional large groups of "possibly 100 to 200" continued to cross in the same area on Thursday morning, according to Border Report.
"There is conflicting information. We don't know what is really happening," a female illegal alien told KTSM. "They told us (in Juarez) they would help us get to Canada."
"We were happy, but they were playing with our feelings. They gave us some hope that we would be welcome. They told us, 'You're going to walk to Gate 36. You will be welcome there. We will help you with your process.'"
Many illegal migrants who were brought to New York City in recent months have been hopping taxpayer-funded buses to Canada — but some are already returning to the U.S., complaining about 'too much snow' and a lack of job opportunities further north.
This article was originally published by InfoWars.com
---
Visit BorderHawk.news