News
Hundreds of Illegals Found in Box Trucks, Stash Houses Across Texas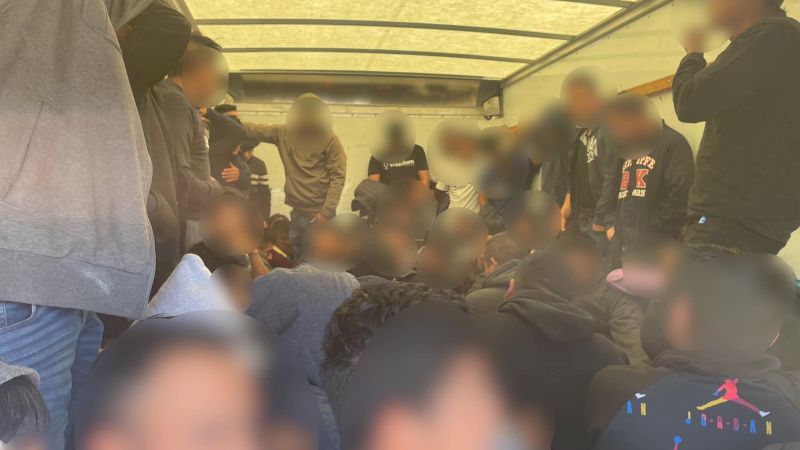 Authorities have captured more than 200 illegal aliens in box trucks and stash houses since last week in Texas, according to reports.
On March 27, Texas Department of Public Safety (TxDPS) troopers pulled over a rented cargo truck and found more than a dozen illegal aliens inside.
"A TxDPS Trooper arrested a driver from Missouri for human smuggling after finding 15 illegal immigrants – including 3 juveniles, concealed inside a Uhaul truck in Uvalde County. The immigrants from Mexico, Honduras, & El Salvador were referred to [U.S. Border Patrol]," TxDPS spokesman Lt. Chris Olivarez explained on social media.
On March 29, TxDPS troopers discovered nearly 60 illegal aliens inside a box truck driven by a Mexican male illegally present in the U.S.
"Great work by TxDPS West Criminal Investigations Division as they located a Penske truck in El Paso containing 58 illegal immigrants from Mexico, Guatemala, & El Salvador. The driver, from Mexico, was arrested for smuggling & faces federal charges," Lt. Olivarez explained.
On Sunday, Border Patrol reported smashing a stash house in El Paso containing more than 50 illegal aliens which led to the discovery of another house where nearly 100 migrants were being held.
"Ysleta Station Anti-Smuggling Units foiled a smuggling scheme w/ TxDPS involving 51 migrants located inside a local residence. Subsequent interviews led to another stash house w/95 more migrants, totaling 146 migrants intercepted," El Paso Sector Chief Anthony Good reported alongside photos and videos from the busts.
Chief Good says 130 stash houses have been broken up since October 1.
This article was originally published by InfoWars.com
---
Visit BorderHawk.news