News
Illegal Alien's Legs Severed by Train in Texas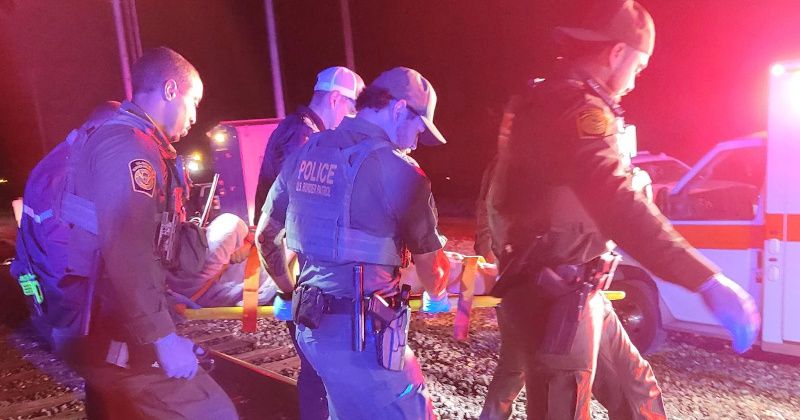 U.S. Border Patrol (USBP) agents rescued a female illegal alien after her legs were severed by a train in Texas last week, authorities say.
The horrifying incident unfolded on Friday in Del Rio near the Mexican border.
USBP Chief Jason Owens shared photographs and a brief explanation of what transpired on social media.
"On 11/3, USBP agents in Del Rio responded to an undocumented female whose legs had been amputated by a train," Chief Owens wrote.
"Thankfully, our agents are trained in the use of tourniquets. They act fast to save lives when tragedy strikes, but the dangers are real!"
Owens shared details about another USBP rescue that took place some 1,500 miles from Del Rio along the Canadian border.
"USBP agents near Pembina, ND rescued a mom and her 2 children, stranded after entering the U.S. illegally," Owens wrote.
"After enduring freezing temperatures for hours, our agents brought them to safety; they were moved to a hospital for care."
InfoWars frequently documents rescues of illegal aliens carried out by border agents and law enforcement officers.
---
This article was originally published by InfoWars.com
---
Please donate to support our work.
Visit BorderHawk.news