News
Illegals Captured After High-Speed Pursuit Ends in Fiery Wreck Near El Paso Topgolf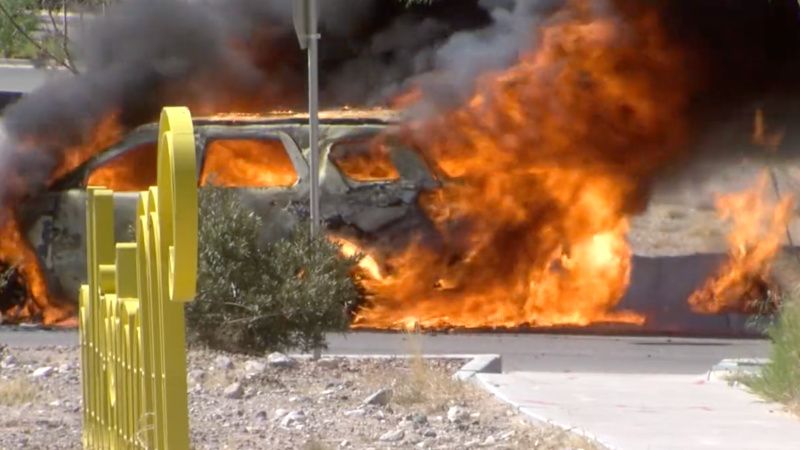 Five illegal aliens were apprehended following a high-speed pursuit that ended in a fiery crash near a Topgolf in El Paso this week, according to reports.
The incident unfolded early on Thursday morning in the Texas border city.
Border Patrol agents and Texas Department of Public Safety (TxDPS) troopers were pursuing an SUV on the west side of the city when it slammed into a pole and burst into flames in the proximity of a Topgolf recreational facility, KVIA reports.
"According to witnesses on scene, the suv came in at a high rate of speed and crashed into a light pole which then the vehicle caught on fire. After the collision, a group of men fled the scene," ABC7 photographer Jaelin Lewis explained on Twitter alongside videos and photos from the crash site.
During a search of the area, agents found five suspects hiding in restrooms at a nearby business.
"Interviews by agents determined that all five individuals were in the United States illegally and were taken into custody for processing," USBP explained in a statement to Border Report.
Another smuggling pursuit in West El Paso ended in a crash on a residential street on Friday morning.
Nine illegal aliens were apprehended after a vehicle being pursued by TxDPS reportedly smashed into another car, causing major damage and a rollover wreck.
"Our crews at the scene captured images of two vehicles that appeared to have been damaged, including a silver SUV that displayed serious damage near the driver's side door. DPS says only one vehicle was being pursued, but a non-related vehicle was also hit in the process," KTSM reports.
All nine illegals were treated for injuries, but it is unclear if riders in the other vehicle required medical attention.
This article was originally published by InfoWars.com
---
Visit BorderHawk.news