News
"Joe Biden Is the Best!" – Huge Groups of Illegals Slam Texas County on Election Day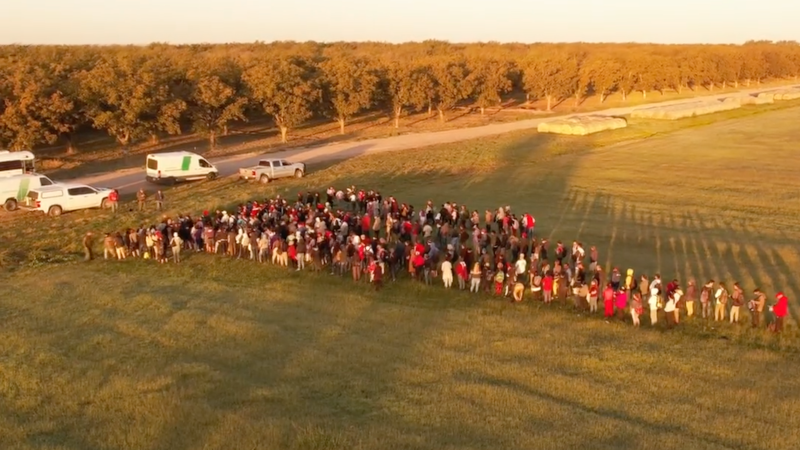 Three large groups of illegal aliens simultaneously entered one Texas county on Tuesday as voters head to the polls with immigration and border security at the forefront of the national conversation.
Mobs of migrants have been crossing into Maverick County, TX, on a daily basis as the Biden border crisis continues to grow worse.
"Another busy morning in the Eagle Pass area with three separate large groups already crossing illegally all at the same time," Fox News correspondent Bill Melugin reported on Tuesday morning.
Melugin published photo and videos of groups ranging in size from roughly 120 to 250 that illegally entered the city of Eagle Pass and nearby Normandy.
Melugin has been documenting the invasion of Maverick County, showing huge crowds entering the area in coordinated fashion every day.
"The last 5 days in a row, we've seen massive groups of several hundred migrants crossing illegally into the same spot in Normandy, TX. Each video here is from a different day," he reported on Saturday.
"The admin continues to claim border is "closed". Migrants tell us it's "abierta" (open)."
Migrants told Melugin the border is "open" as they strolled illegally into Texas over the weekend.
"Joe Biden is the best!" some proclaimed.
Nearly 2.4 million illegal aliens were 'encountered' at the southwest border in Fiscal Year 2022, which ended on September 30.
However, the number of illegals who entered the country during that period was far higher, as around 600,000 known 'gotaways' were recorded and hundreds of thousands more likely slipped in undetected.
This article was originally published by NewsWars.
---
Visit BorderHawk.news