Europe
Jordanian Suspect Stabs Ukrainian Woman at Refugee Hostel in Bavarian Ski Town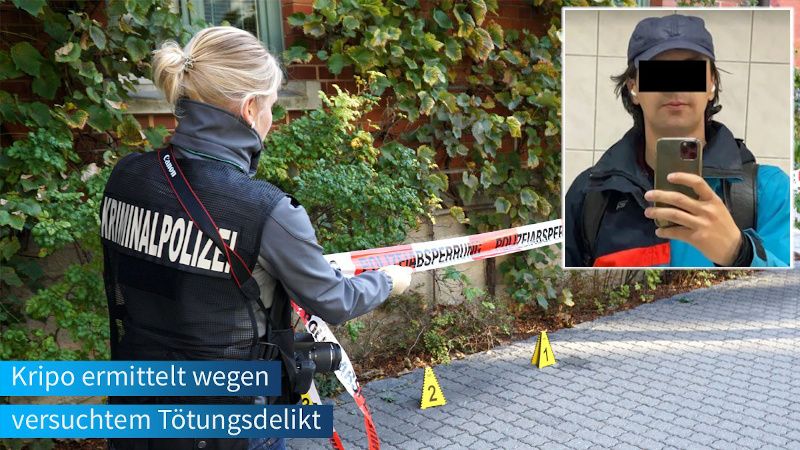 German police arrested a migrant from Jordan who is suspected of stabbing a female refugee from Ukraine at a hostel for asylum seekers last week, according to reports.
The horrifying incident unfolded at around 7 a.m. on October 25 in Garmisch-Partenkirchen, a ski town in the Bavarian Alps.
A suspect identified as Shadi B., 28, encountered a 21-year-old Ukrainian woman on the grounds of a hostel where they were both housed.
Shadi B. allegedly stabbed her in an unprovoked attack and fled the scene on a bicycle.
"The two know each other, they live in the same refugee hostel in the heart of Garmisch-Partenkirchen," Bild reports.
"Alina was on her way to a hotel where she works as a maid when Shadi B. critically injured her on the way to the guest house."
The woman was rushed to hospital with life-threatening injuries and a manhunt was launched.
Hours later, the proprietor of a mountain inn came across a police bulletin with the suspect's photograph and recognized him as a patron who had eaten at his restaurant multiple times that day.
The suspect had ordered french fries for breakfast and then a bratwurst for lunch.
"I noticed him because of the strange order so early in the morning," innkeeper Andrew Syme told Bild. "It was funny, but we didn't think anything further."
"When I recognized him later on the internet, I naturally informed the police."
Authorities searched the premises, located Shadi B. hiding in a storage room, and took him into custody.
"We are in shock. When you imagine that he almost killed a woman and then sits calmly in our dining room," Syme said.
Interestingly, a police press release makes no mention of the suspect's nationality, description, or immigration status.
In the latest available update, the victim was listed in stable condition despite suffering "acutely life-threatening" wounds.
This article was originally published by Infowars Europe.
---
Visit BorderHawk.news