News
"Largest Group We've Seen" – Swarm of Illegals Invade Texas Ranch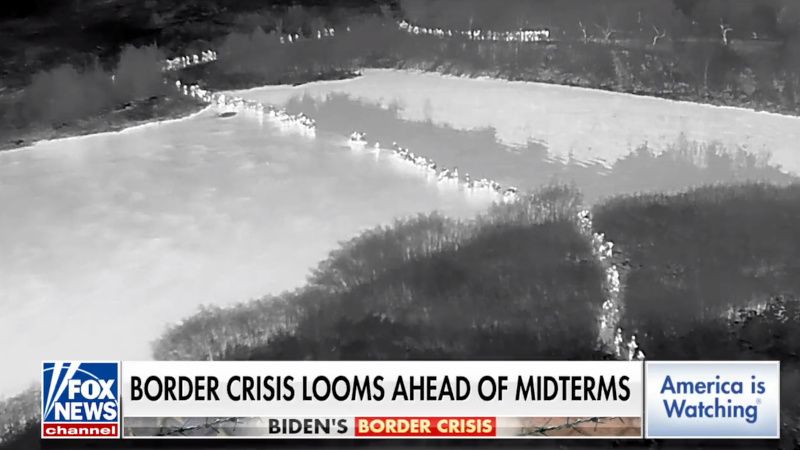 A massive group of hundreds of illegal aliens was apprehended after they entered a private ranch in South Texas over the weekend, according to reports.
The mob of nearly 400 illegal migrants consisted mostly of single adult males who poured across the border near Eagle Pass, leaving piles of trash in their wake.
"The largest group we have seen cross the border illegally all week was this morning at 7 Central time," said Fox News reporter Nate Foy.
Foy explained how the entry was executed, as migrants first crossed the Rio Grande and then broke through a fence before dumping their wet clothes, leaving behind a mess that takes days to clean up.
He shared infrared drone footage of the invasion, which occurred under cover of darkness.
A sizable number of the migrants hailed from Cuba and Colombia, according to Foy.
A short time later, another large group of illegal aliens crossed into the same area before being apprehended by Texas Department of Public Safety (TxDPS) troopers.
"TxDPS arrested 60 illegal immigrants for criminal trespass after a group of almost 400 illegal immigrants unlawfully crossed through a fence onto a private ranch property. Local jails are at capacity & cannot sustain the number of arrests," reported Lt. Chris Olivarez, spokesman for TxDPS in the South Texas Region.
Nearly 2.4 million illegal aliens were 'encountered' at the southwest border in Fiscal Year 2022, which ended on September 30.
However, the number of illegals who entered the country during that period was far higher, as around 600,000 known 'gotaways' were recorded and hundreds of thousands more likely slipped in undetected.
This article was originally published by Infowars.com.
---
Visit BorderHawk.news