News
Mayor Adams Warns Illegal Migrants "Will Destroy New York City"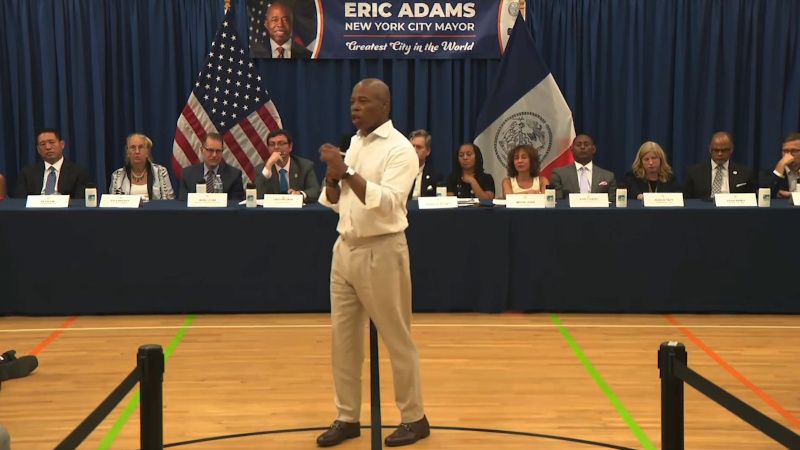 New York City is facing an existential crisis as tens of thousands of illegal aliens continue to flood the Big Apple, Mayor Eric Adams has warned.
Adams offered a bleak outlook for his city, where more than 110,000 illegal migrants from around the world have arrived in the past year.
"I'm gonna tell you something, New Yorkers: never in my life have I had a problem that I didn't see an ending to. I don't see an ending to this," the mayor said during a town hall in Manhattan on Wednesday.
"This issue will destroy New York City."
At least 10,000 illegal aliens are reaching the Big Apple every month, compounding a crisis that spiraled out of control long ago.
"Everyone is saying it is New York City's problem. Every community in this city is going to be impacted. We have a $12 billion deficit that we're going to have to cut. Every service in this city is going to be impacted," Adams asserted.
"All of us are going to be impacted by this. I said it last year when we had 15,000, and I'm telling you now with 110,000. The city we knew, we're about to lose, and we are all in this together."
Adams said Venezuelans were heavily represented during the initial waves, but now migrants from West Africa, other South American countries, and even Russia are flocking to New York City after illegally crossing the southern border.
While he placed blame for the influx on Texas Gov. Greg Abbott, only around 10% of illegals have arrived via the governor's bussing scheme.
InfoWars has been documenting the surge of illegal aliens to New York City and the rest of the country.
This article was originally published by InfoWars.com
---
Visit BorderHawk.news