News
Mexico Finds More Than 100 Children in Abandoned Trailer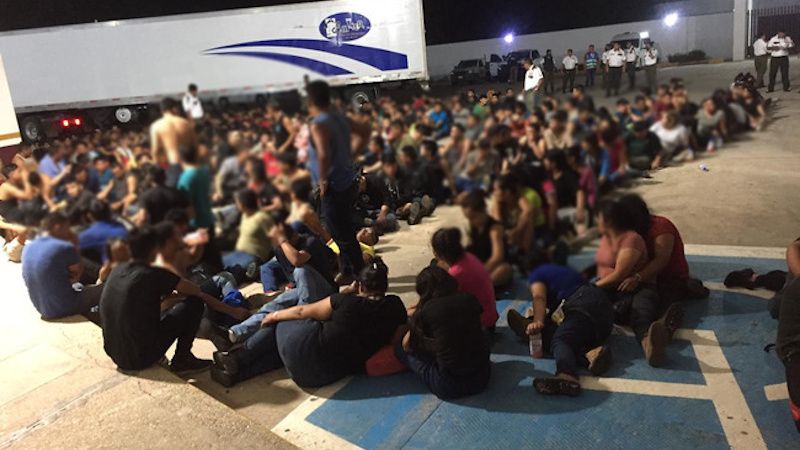 More than 100 foreign children were rescued from a trailer abandoned on a highway in Mexico this week, authorities say.
The disturbing discovery was made on Sunday night in the state of Veracruz.
Police investigating a cargo trailer with no driver present determined people were trapped inside.
They found 343 migrants hiding in the rig, including 103 "unaccompanied minors" hailing mostly from Guatemala.
"There were also 212 adults from Guatemala, Honduras, El Salvador and Ecuador, as well as 28 more migrants, who make up several families from Guatemala and El Salvador," the Instituto Nacional de Migración explained in a press release on Monday.
"Foreign migrants, meanwhile, wore colored bracelets as a means of identification."
Modifications to the interior of the trailer, including the installation of ventilation and a second level, indicate it may have been outfitted for the purposes of human smuggling.
The children were taken into custody by Mexico's System for the Integral Development of the Family while other agencies will review the statuses and claims of adult migrants found in the truck.
Authorities in Mexico and the U.S. frequently find trailers packed with migrants, some of whom don't survive the perilous journey.
Last summer, 53 migrants perished inside a tractor-trailer that was abandoned in Texas.
This article was originally published by InfoWars.com
---
Visit BorderHawk.news