Exclusive Reports
MTG Calls for Investigations Into UN, Biden Regime Over Migrant Crisis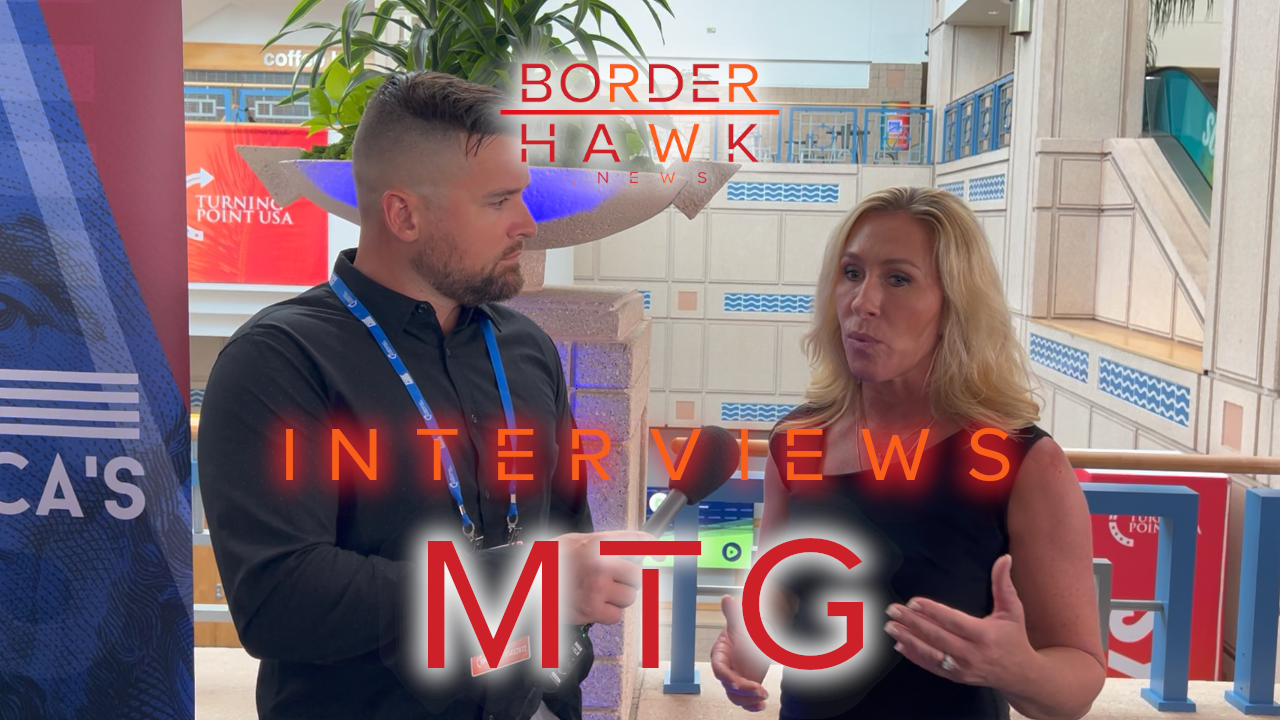 Rep. Marjorie Taylor Greene (R-GA) has called for investigations into the United Nations and the Biden regime over their involvement in the explosion of migrants pouring into the United States from across the globe.
"The United Nations has always been involved in that, and so are many other NGOs and 'nonprofits.' They're always involved in that," Rep. Greene asserted when asked if she would support a probe into the supranational body amid evidence it is fueling and funding mass migration to the U.S. and other Western nations.
"Of course we should investigate them. We shouldn't be apart of these globalists groups and networks if they are going to contribute to the invasion of America and the destabilization of our laws and our safety," she told BorderHawk.news during a recent interview at a TPUSA summit in Tampa, Florida.
Watch the full interview:
The U.N. gives money to migrants bound for the U.S. in the form of electronic cash cards.
Border Hawk exposed how the U.N. funds illegal migration in the new documentary film "American Mirage."
In November, 2018, Infowars Europe helped bring to light revelations that migrants were using preloaded MasterCard debit cards bearing insignias of the E.U. and U.N. to pay for goods and services along their journeys.
---
Visit BorderHawk.news