News
Nearly 500 Migrants Rescued From Compound in Mexico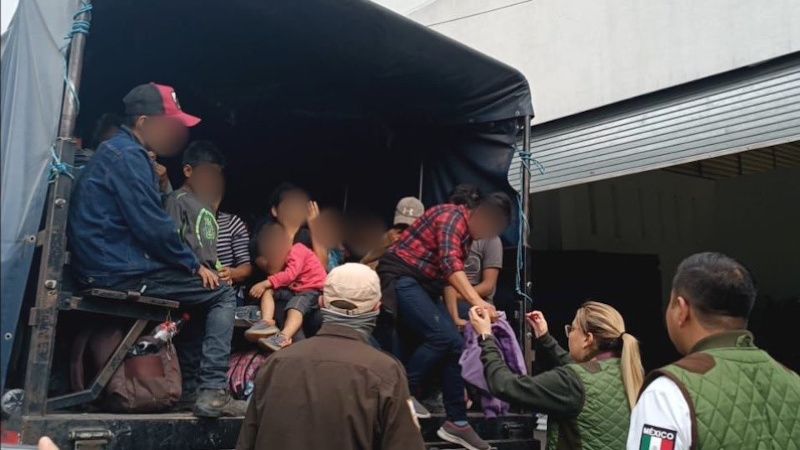 Mexican authorities rescued hundreds of migrants being held at a compound by smugglers last week, according to the government.
The shocking discovery was made near a highway outside Mexico City, the Instituto Nacional de Migración (INM) announced on Friday.
Six of the migrants were identified as citizens of Honduras while the rest were from Guatemala.
"Of the 485 migrants from Guatemala, 275 are minors (159 boys and 116 girls), as well as 210 adults (151 women and 59 men)," the INM said.
At least 52 of the migrants were classified as unaccompanied minors.
On Saturday, INM announced another 265 migrants were found inside two cargo trucks during separate busts in the city of Oaxaca.
"In the first action, Federal Migration Agents from the INM and the SSPC located a Torton-type vehicle on the banks of the Atoyac River, in front of the Technological Institute of Oaxaca, in which there were 118 foreigners in overcrowded conditions, without water or food," INM explained in a press release.
A short time later, a similar vehicle carrying 147 migrants was stopped and searched.
While some of the migrants hailed from Ecuador, the rest were citizens of Central American countries.
Last week, a bus carrying migrants north to Tijuana plunged into a ravine in the Mexican state of Nayarit, killing at least 18 passengers and injuring many more.
This article was originally published by InfoWars.com
---
Visit BorderHawk.news