Europe
Poland Battling Thousands of Illegal Aliens at Belarus Border Amid 'Hybrid War'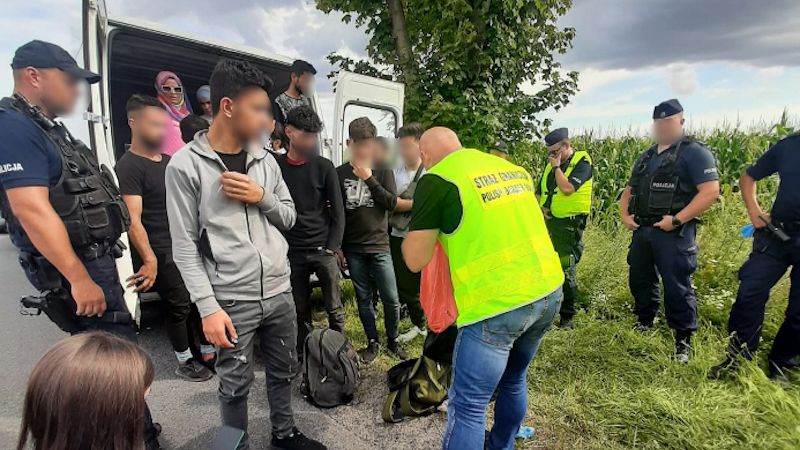 Poland has thwarted nearly 20,000 illegal crossings along its border with Belarus amid an ongoing "hybrid war" being waged by Minsk, according to authorities.
The Polish Border Guard has requested 1,000 troops be deployed to the frontier to join approximately 2,000 already stationed there as migration pressure increases, Bankier reports.
"This year, there were 19,000 attempts to illegally cross the Polish-Belarusian border. Last year, it was less than 16,000," Commander-in-Chief of the Polish Border Guard Tomasz Praga said during a conference this week.
"In July this year, a record was reached – this month almost 4,000 people tried to cross."
Polish officials assert Belarusian guards are colluding with migrants and even sabotaging the newly-built border fence.
"It would not be possible to pass without the participation of the Belarusian services," said Interior Minister Maciej Wąsik.
Wąsik said border officers are under siege, with migrants frequently hurling projectiles through and over the fence, including burning branches, rocks, and cobblestones.
Most of the migrants are reaching the border via trains originating in Moscow, according to Polish authorities.
"These trains, in their nomenclature, are called tourist trains," Commandant Praga said, going on to accuse Belarusian border authorities of becoming an "ordinary criminal group that organizes illegal immigration."
The vast majority of illegal migrants who reach nations on the outskirts of the European Union do so with the intention of continuing onward to friendlier countries.
"Let me remind you that the goal of these illegal migrants is not Poland. It is not Lithuania or Latvia," said Minister Wąsik.
"It is not profitable for them to be here. They all want to get to Germany."
This article was originally published by InfoWars.com
---
Visit BorderHawk.news