Europe
Poland Busting Migrant Smugglers From Ukraine Every Day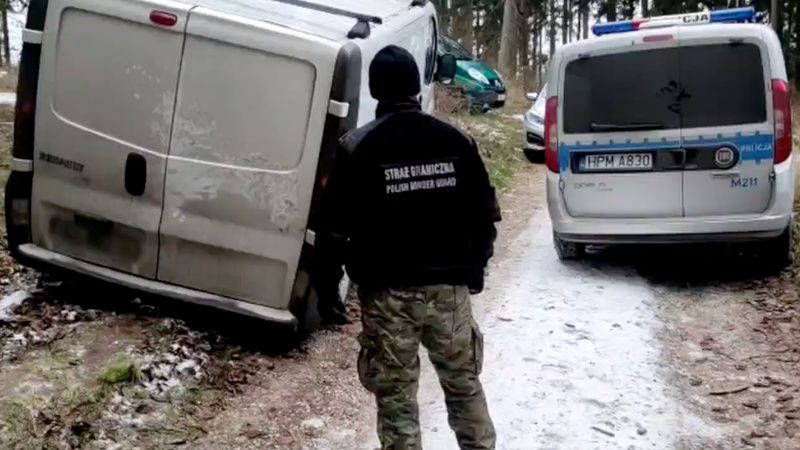 Polish authorities say they are catching Ukrainian citizens smuggling migrants across the border on a daily basis.
Migrants from around the world continue to illegally cross into Poland, most with hopes of traveling further into the European Union.
One such attempt ended when a smuggler from Ukraine led border patrols on a chase after entering from Lithuania with a group of Afghan illegals on Friday.
Authorities "detained the citizen of Ukraine, who was transporting 9 citizens of Afghanistan. The foreigners illegally crossed the border from Lithuania to Poland and previously from Belarus to Lithuania," the Polish Border Guard explained.
The next day, Ukrainians were arrested for smuggling Middle Eastern migrants into Poland.
"Two citizens of Ukraine were detained, they transported 6 people. Citizens of Iran, Yemen, Syria," the Polish Border Guard announced.
Two more Ukrainian smugglers were caught on Sunday in separate incidents involving migrants from Afghanistan, Pakistan, and Nepal.
On Monday, Polish authorities apprehended three Ukrainians, along with smugglers from a variety of Eastern European nations.
"As many as 8 helpers were detained (3 citizens of Ukraine, 2 citizens of Poland, citizens of Moldova, Georgia and Belarus), they transported a total of 14 citizens of Afghanistan and 5 citizens of Syria," the Border Guard reported.
Migrant traffic has been surging along Poland's borders since the summer of 2021.
This article was originally published by InfoWars Europe.
---
Visit BorderHawk.news