Europe
Poland: Police Battle Outraged Crowd After Migrants Molest Children at Swimming Pool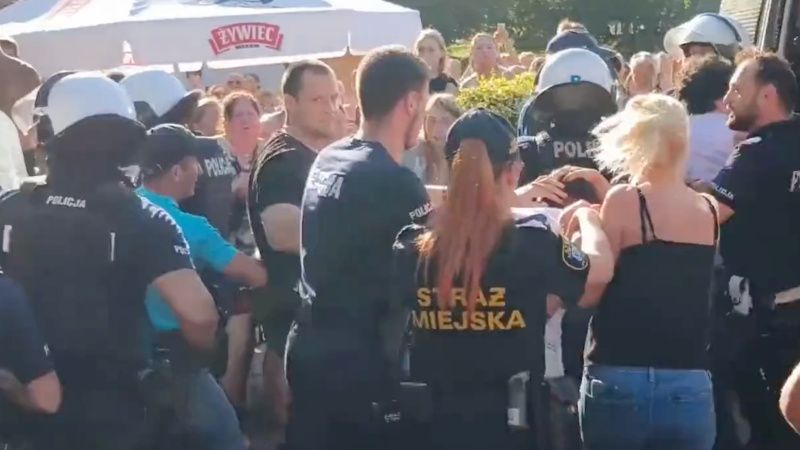 Riot police fought back a crowd of outraged locals after a group of male migrants allegedly molested children at a swimming pool in Poland over the weekend, according to reports.
The shocking incident unfolded at around 4 p.m. on Saturday afternoon in Bytom, a city near Katowice.
Security guards at an outdoor pool in Kachla Park were notified that an older man had accosted and inappropriately touched a very young girl and also two boys under the age of 14.
The suspect and three of his companions were detained by guards and police were called to the facility.
"The situation quickly escalated as residents attempted to take matters into their own hands and retaliate against the suspects. However, the police intervened, preventing any further escalation of aggression. During the confrontation, gas was used by the officers to disperse the crowd," Poland Daily 24 reports.
Footage shot by witnesses has been circulating on social media.
Polish police in full riot gear can be seen battling the furious crowd at the entrance to the pool.
The four suspects were later identified as adult male citizens of Georgia ranging in age from 18 to 55 years old, city officials revealed in a press release.
An investigation is ongoing.
This article was originally published by InfoWars.com
---
Visit BorderHawk.news