News
RFK Jr. Vows to 'Make Border Impervious' if Elected President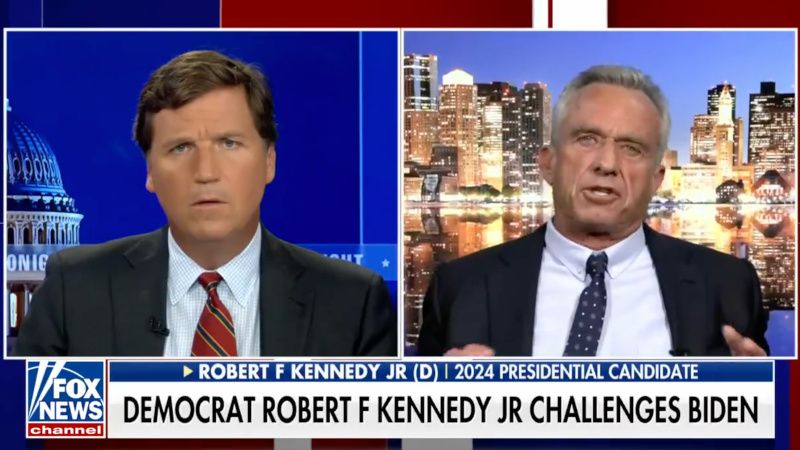 Democrat presidential candidate Robert F. Kennedy Jr. says he will secure the U.S. southern border if he is sent to the Oval Office in 2024, according to reports.
As more than 10,000 illegal aliens crash the border on a daily basis under Joe Biden, Democrat voters can now choose a potentially different approach to how U.S. immigration policy could be handled in the future.
Speaking to Fox Digital on the phone, Kennedy vowed to "make the border impervious."
"We cannot release people, illegal aliens across the border," he said.
"But we also need to recognize that this is a humanitarian crisis, and we need to fix the policies that have caused this mass migration, including decades of U.S. foreign policy that have imposed austerity on those governments, neoliberal policies that have encouraged the rise of the junta military dictatorship that has trained and supported death squads in countries across Central America."
Kennedy blamed prior U.S. administrations for fueling the ongoing migration catastrophe by destabilizing other nations and sowing chaos across the globe.
"We are now reaping the whirlwind of years of misguided foreign policies, of warmongering foreign policy," he said.
Kennedy's comments come on the heels of similar promises made by Republican presidential candidate Vivek Ramaswamy.
"What we need to do is set a hard precedent for un-utilized troops, where they are stationed, to station them, by default, on our southern border," Ramaswamy said at a campaign event this week.
"14k illegal immigrants will now cross our Swiss-cheese southern border *daily* as Title 42 now ends. I will use the military to secure the border without apology," Ramaswamy added in a tweet on Thursday.
Border Patrol recently estimated at least 700,000 migrants were in shelters in Mexico awaiting the expiration of Title 42, which occurred on Thursday night.
This article was originally published by InfoWars.com
---
Visit BorderHawk.news