Europe
Serbia Arrests Hundreds of Migrants After Shootout in Border Town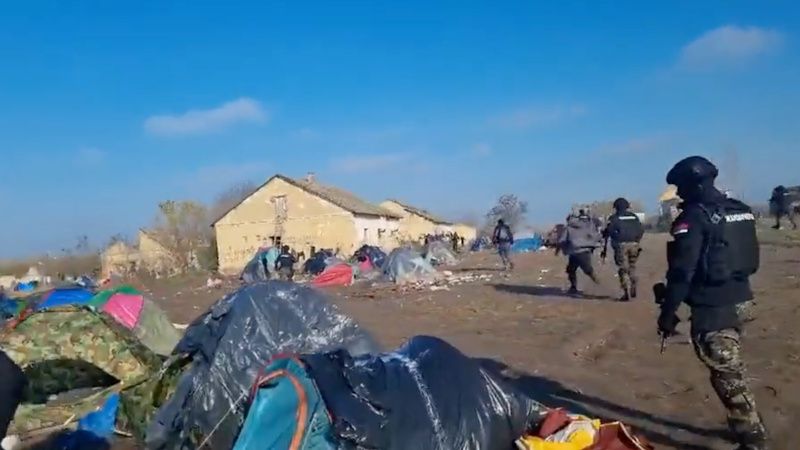 Hundreds of migrants were rounded up in Serbia after an armed confrontation between rival factions that led to at least one man being shot last week, according to reports.
Chaos broke out on Thursday night in Horgoš, a village that lies on the Hungarian border.
Residents alerted authorities about gunfire and men carrying automatic weapons in the streets, B92 reports.
Serbian police located at least seven wounded people, including a 20-year-old male who had been shot in the chest multiple times.
Strike teams launched raids on multiple locations in the region where illegal migrants are known to congregate.
Officers reportedly confiscated weapons and gear bearing the insignia of the Kosovo Liberation Army.
More than 100 migrants were also apprehended during corresponding sweeps in the capital city of Belgrade.
"We'll show zero tolerance towards anyone who abuses our hospitality. The lives and property of Serbian citizens will be protected," said Interior Minister Bratislav Gašić.
Serbia recently announced the formation of a 'joint border defense force' with Hungary and Austria aimed at tackling illegal migration in the region.
This article was originally published by Infowars Europe.
---
Visit BorderHawk.news