News
SHOCK: 2-Year-Old Migrant Flees Texas Police During High-Speed Chase, Bailout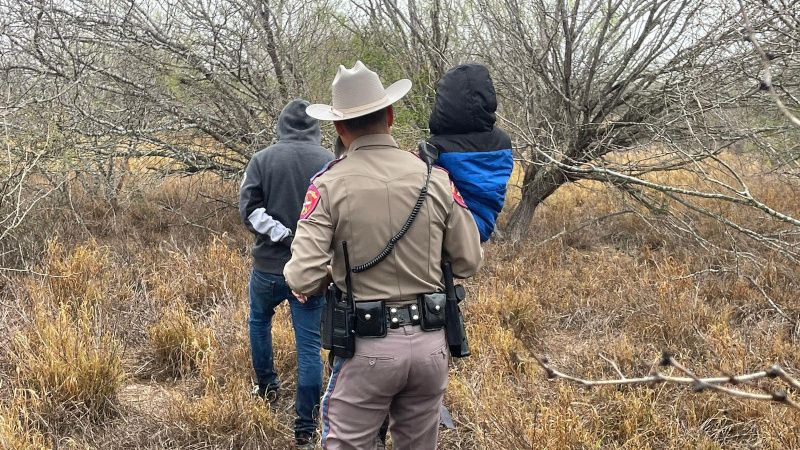 A toddler was found among a group of illegal aliens who bailed out of a vehicle following a high-speed chase in Texas last week, according to authorities.
The shocking incident unfolded on Friday in Mission, a border city near McAllen in the Rio Grande Valley.
Texas Department of Public Safety (TxDPS) troopers pursued a suspected smuggling vehicle at speeds topping 100 mph before the driver careened onto a dirt road and eventually came to a stop.
"The driver & 4 illegal immigrants, including a 2-year-old child from El Salvador, bailed out & ran toward the brush – later apprehended," explained TxDPS spokesman Lt. Chris Olivarez.
"The driver was arrested for human smuggling. The illegal immigrants were turned over to [U.S. Border Patrol]."
TxDPS troopers rescued three young children during three separate smuggling busts in the span of just a week, Lt. Olivarez said.
On Sunday, Customs and Border Protection (CBP) officers apprehended a 22-year-old U.S. citizen allegedly attempting to smuggle three illegal alien minors from Mexico at the Hidalgo International Bridge.
"The woman presented one of them as her son and the two others as cousins and presented Ohio U.S. birth certificates for the three of them. During the examination, CBP officers discovered that the birth certificates did not belong to the minors, they were not U.S. citizens, and they did not possess valid entry documents," CBP explained in a statement.
The children were processed as "unaccompanied undocumented noncitizens" and turned over to the Office of Refugee Resettlement.
This article was originally published by InfoWars.com
---
Visit BorderHawk.news