Norwegian authorities have arrested four men with 'Afghan backgrounds' for the gang rape of a young mother on a remote Arctic island, according to reports.
The horrifying incident unfolded on October 30 in Sortland, a municipality on the island of Langøya in the Vesterålen archipelago.
The victim, a Norwegian mother in her 20s, told police she had been raped by a group of suspects in or near a bus shelter after nightfall.
Four male suspects were arrested days later.
Authorities initially described the men as 'belonging in Nordland,' implying they were from the northern region of Norway.
"The four are all charged with sexual assault. The men are in their 20s and belong to Nordland," Nordland police announced following the apprehensions.
However, when pressed by local media to divulge their nationalities, Police Chief Bjørn Følstad Larsen reportedly declined to answer.
"I don't want to comment on that," Larsen told Document. "It has no significance for the case."
The outlet later obtained 'reliable information' indicating the men, aged 23 and 24, all have strong ties to Afghanistan.
"The information is supported by what the arrest warrants state about the identity of the four, and the names agree well with our sources' information about the country of origin," Document reports.
Amid an ongoing investigation, all four suspects are being held in detention under suspicion of aggravated rape or complicity.
Infowars Europe has documented the influx of migrants into Norwegian island communities far above the Arctic Circle.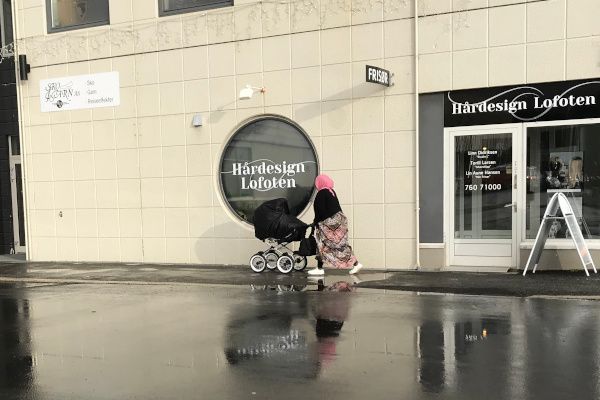 In 2019, prominent Norwegian author Ulf-Arvid Mejlænder blasted the mainstream press and government officials for hiding harsh realities about mass migration and Islamization of the country from the general public.
In a scathing op-ed titled, "Say It as It Is," Mejlænder called out tactics employed by much of the Western press, asserting key details about crimes are manipulated or left out completely when the perpetrators are migrants or have foreign backgrounds.
"We rarely get to know who commits gang rape, uses a knife or beats up casual victims in the new Norway," Mejlænder wrote.
"I get embarrassed when the media's clouding of criminal ethnicity is so predictable that 'the Norwegian' and 'Norwegian citizen' become the code words for foreign origin."
Migrants are responsible for at least 70% of violent crimes committed in the capital city of Oslo, according to a 2019 study conducted by Norway's largest commercial television broadcaster.
This article was originally published by InfoWars Europe.
---
Visit BorderHawk.news