News
Shock Video: 12 and 15-Year-Old Migrant Smugglers Launch Stolen Truck Onto Highway During Pursuit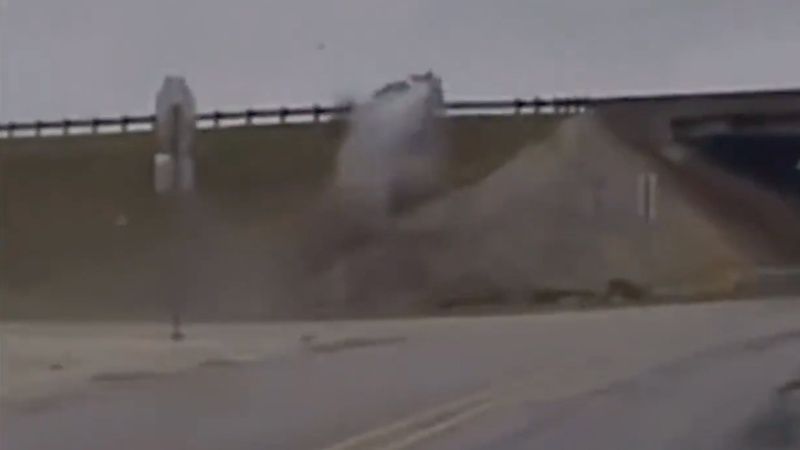 A high-speed pursuit in Texas last week ended when very young suspected smugglers flew up an overpass in a stolen truck and crashed onto a highway above, according to authorities.
The shocking incident unfolded on February 1 in Frio County in South Texas.
Texas Department of Public Safety (TxDPS) troopers were pursuing a suspicious pickup truck when the driver lost control at high speed.
The ensuing crash was captured on dash cam.
The vehicle flew up the side of an overpass and went airborne, crashing over a guardrail and landing on its side on I-35.
Responding officers broke windows and pulled three injured passengers from the wreckage.
They were identified as two boys from San Antonio, aged 12 and 15, and a male illegal alien.
"The vehicle was stolen out of San Antonio, and the 15-year-old has been charged with evading arrest causing bodily injury, human smuggling causing bodily injury, unauthorized use of a motor vehicle and drug possession," Fox News reports.
Authorities determined the 12-year-old passenger was a runaway who was participating in the smuggling operation.
The illegal alien was taken to hospital with "incapacitating injuries."
Cartels have been targeting young Americans via social media, enticing them to participate in dangerous smuggling operations.
This article was originally published by InfoWars.com
---
Visit BorderHawk.news