News
Shock Video: 4-Year-Old Dropped From Border Barrier by 'Unknown Subject'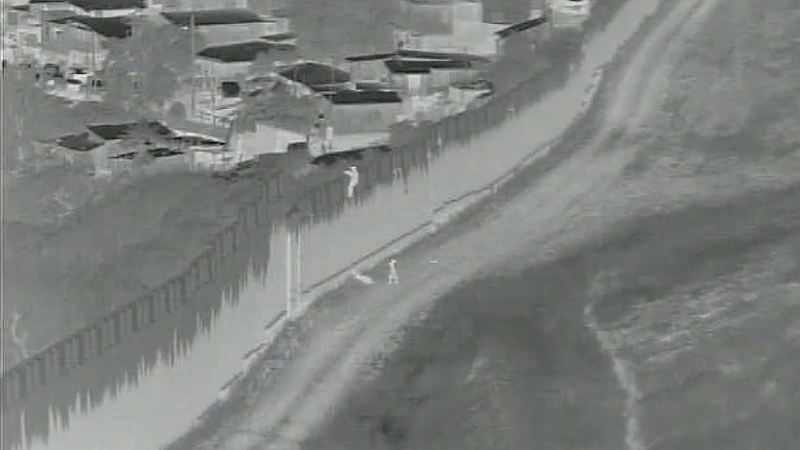 A very young child was dropped onto U.S. soil from the international border barrier in Southern California this week, authorities say.
The harrowing incident unfolded during the overnight hours on Monday in San Diego.
Infrared surveillance footage released by Border Patrol shows multiple people scaling the fence, which appears to be at least 20 feet in height, before two persons fall to the ground from substantial height and two more climb down.
"A 4-year-old was dropped from the border barrier by an unknown subject in San Diego, Monday," Border Patrol Chief Raul Ortiz explained on social media.
"Responding Agents and EMS providing first aid to the child also reported gunshots near their position while tending to the child. Remarkably, the child is ok! Do not trust smugglers!"
In the video, a person can be seen lowering another individual from the top of the wall before they fall to the ground and begin walking around.
Moments later, another person – presumably the child – drops from considerable height and slams onto the ground.
The first illegal entrant scoops the body up as two more people scale down the fence and all four begin walking into the interior.
Children are constantly forced into extremely dangerous situations by smugglers and family members at the U.S. southern border, as Infowars frequently reports.
This article was originally published by InfoWars.com
---
Visit BorderHawk.news