Europe
SHOCK VIDEO: Albanian Men Executed at Busy Cafe in Greece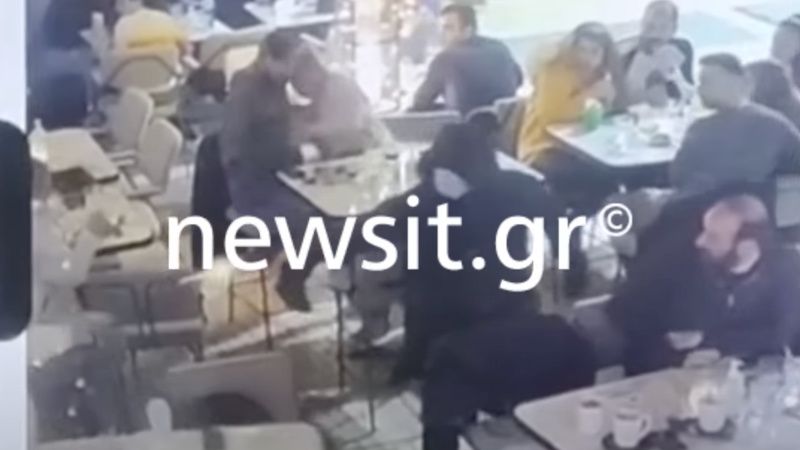 Two men from Albania were executed 'mafia-style' by a masked gunman at a busy cafe in Greece last week, according to reports.
The horrifying incident unfolded at around 9:30 p.m. on Sunday in Nea Smyrni, a suburb of south Athens.
A man wearing a medical mask ran into a crowded seating area near the street and began shooting as shocked diners dove for cover.
Surveillance footage of the barbaric attack was posted on social media.
The suspect fired seven rounds from a 9mm pistol in four seconds, authorities say.
He had reportedly been hiding in bushes at a playground outside the restaurant before emerging to carry out a pre-planned strike.
"According to media, the killer's target was the 41-year-old man identified as Kreshnik Cercizag, of Albanian origin, who was shot in the head with 5 bullets," Keep Talking Greece reports. "The second victim identified as Armando Ogranaja, was shot in the chest and stomach and succumbed to his injuries shortly after the attack.
"One of the victims was reportedly collecting money for a gang offering protection to stores in Nea Smyrni."
Authorities believe the second victim's death was a "collateral loss."
A 31-year-old female was also struck by a stray bullet but survived.
The shooter fled the scene, possibly with the help of an accomplice.
An investigation is underway.
This article was originally published by InfoWars Europe.
---
Visit BorderHawk.news