Europe
Shock Video: Boy Beaten by Mob of 'Youths' in England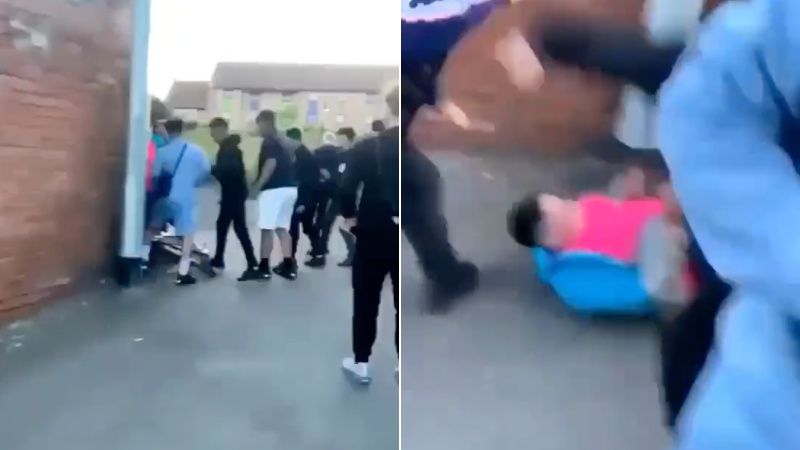 A young boy was brutally attacked by a mob of foreign 'youths' who filmed the beating and stole his bike, according to reports.
The shocking incident unfolded on Monday in Sunderland, a seaside city in the county of Tyne and Wear.
A 13-year-old victim was reportedly jumped and robbed by approximately 8-10 young males in broad daylight.
Footage of the vicious assault was filmed by a witness presumably affiliated with the assailants, as they fled the scene together.
WARNING: DISTRESSING CONTENT
"A horrific video has emerged online showing a gang of youths beating up a 13 year old boy as a group, before stealing his bike. The location is Neville Street, Pallion, and occured on Monday," Sunderland Media Group wrote on social media.
"The family asked us to share this."
The boy can be seen fighting for his life as the thugs punch and kick him in the head, face, and body.
Eventually, an overweight male grabs the victim's bicycle and rides away as the other brutes take flight on foot.
It is unclear what injuries the victim suffered and also whether or not authorities are investigating the attack.
This article was originally published by InfoWars.com
---
Visit BorderHawk.news