News
SHOCK VIDEO: Smuggler Tries to Run Over TxDPS Trooper Laying Spike Strip on Highway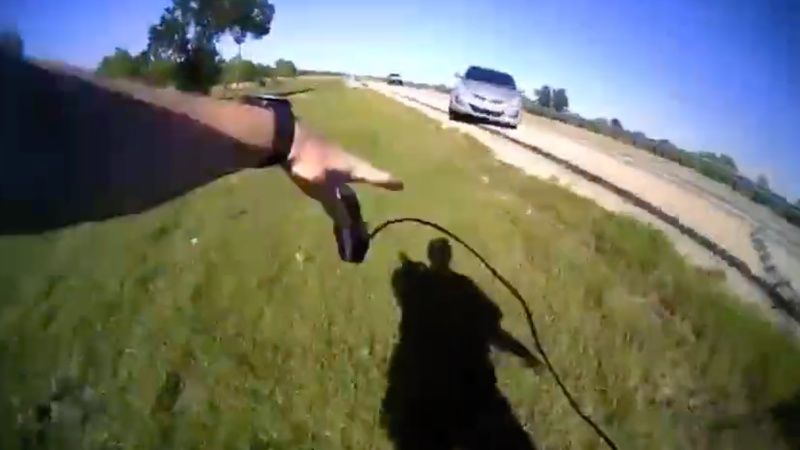 A Texas Department of Public Safety (TxDPS) trooper narrowly avoided being run over by a criminal suspect during a recent chase, according to reports.
The harrowing incident unfolded in Zavala County near the border of Mexico.
A TxDPS trooper was attempting to lay a tire shredder across a highway when a vehicle driven by a smuggling suspect swerved off the road directly at him.
"Just released dashcam video from TxDPS shows a wanted suspect involved in a human smuggling operation trying to run over a trooper who was setting up a spike trip during a high speed pursuit in Zavala County, TX that reached 120 mph. He eventually lost control & bailed out," Fox News correspondent Bill Melugin reported on Thursday.
The suspect was later arrested and identified as 21-year-old Nicholas Rivas, a resident of San Antonio who was already wanted in San Patricio County, TX, for aggravated assault with a deadly weapon.
During another pursuit that reportedly unfolded in Texas on Thursday, more than a dozen people bailed out of a pickup truck during a suspected migrant smuggling operation.
"It's time to take the gloves off and label cartels as TERRORISTS. Video was taken this morning just outside Brackettville," Rep. Tony Gonzales wrote on social media.
This article was originally published by InfoWars.com
---
Visit BorderHawk.news