News
Shock Video: Smuggling Pursuit Ends in Rollover Wreck on Arizona Highway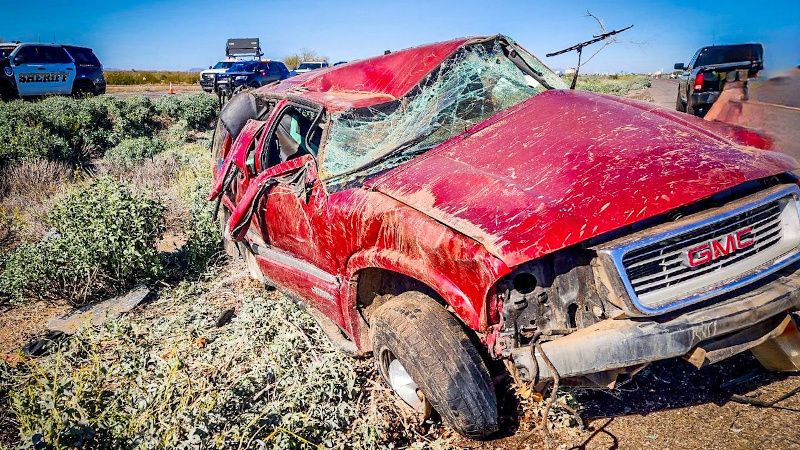 A suspected human smuggler was arrested following a dangerous high-speed chase that ended in a stunning rollover crash on a highway in Arizona this week, according to authorities.
The wild incident unfolded at around 8:30 a.m. on Monday morning in Pinal County.
A Pinal County Sheriff's Office (PCSO) deputy attempted to pull over an SUV on I-10, but the driver sped off, triggering a pursuit that was caught on camera.
"At one point, the suspect vehicle crossed over into oncoming traffic. The vehicle ultimately rolled over near mile marker 213," PCSO explained in a statement.
"Two of the four passengers (all undocumented) were ejected from the vehicle and were taken to the hospital with non-life threatening injuries."
Footage of the crash purportedly shot by a motorist was published on social media.
The fleeing driver can be seen speeding against traffic with law enforcement in pursuit.
The SUV makes several erratic maneuvers before flying across lanes, getting clipped by a police vehicle, and flipping into the median.
Driver Timothy Bryoles, 32, was arrested and charged with unlawful flight and aggravated assault, and may also face drug impairment charges.
This article was originally published by InfoWars.com
---
Visit BorderHawk.news