Europe
Shock Video: Train Conductor Brutally Beaten by Migrants in Germany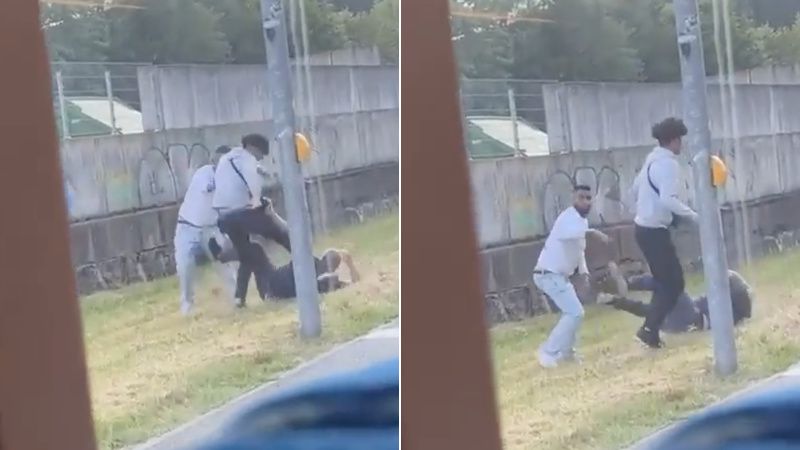 A train driver was viciously assaulted by a pair of male migrants in Germany this week, according to reports.
The disturbing incident unfolded at around 8:30 p.m. on Wednesday evening in Lauter-Bernsbach, a town in Saxony.
A train pulled into the station and three riders disembarked.
Moments later, a dispute broke out on the platform between two foreign males and a German man, BILD reports.
When the driver of the train stepped out to mediate between the two parties, he was attacked by the foreigners.
Footage of the beating shot by a witness has been circulating on social media.
The suspects can be seen battering the 50-year-old victim and throwing him to the ground as one of the assailants continues to punch and kick him in the head.
The attackers fled the scene but police located the primary suspect, a 15-year-old Afghan national, and took him into custody.
Authorities are working to determine if his partner, identified as a 23-year-old Lebanese man, should face legal repercussions.
The driver was hospitalized with serious injuries.
Rail traffic on the single-track line was interrupted for at least 90 minutes before service could be restored.
An investigation is ongoing.
This article was originally published by InfoWars.com
---
Visit BorderHawk.news