Europe
Shock Videos: Young Victims Humiliated, Beaten by Gang in Belgian Town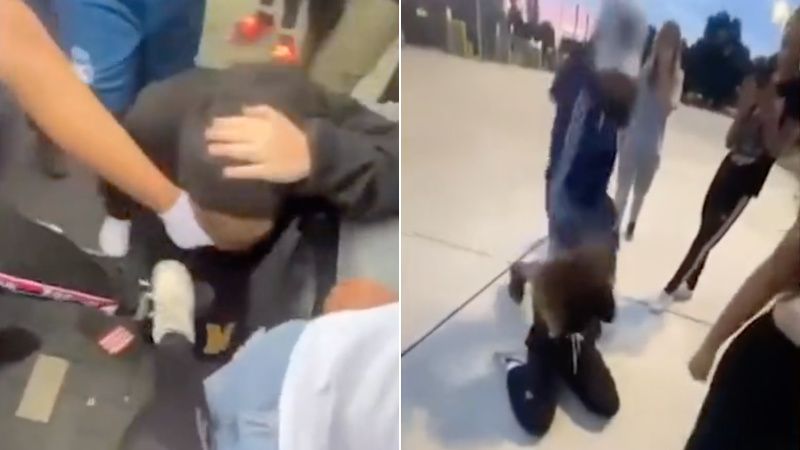 Multiple schoolchildren have been the victims of humiliation and abuse perpetrated by bullies described as 'packs of hyenas' by a local official in Belgium.
The disturbing attacks unfolded recently in Zelzate, a town in the province of East Flanders.
Tom Van Grieken, a member of parliament and chairman of the nationalist-populist Vlaams Belang party, has shared videos from separate incidents showing lone youths being surrounded and beaten by mobs.
In one video, a visibly terrified boy is pinned against a vehicle by at least six thugs near the Zelzate sports hall, according to 7sur7.
The aggressors demand the boy kneel and kiss their feet.
"Humiliating kafirs (non-Muslims) is a practice that Islam uses to colonize and conquer. This video from Zelzate where a Flemish (from Flanders, Belgium) child has to kiss the feet of Muslims… The dhimmitude is part of the Islamization of Europe," one social media user speculated.
Hours after posting the video above, Van Grieken posted another showing a young girl cowering on the ground as she is surrounded and punched in the head by another girl and then a male.
"New images of another 'incident' from Zelzate. A girl is circled and attacked by a pack of hyenas. Someone even hits her full on the head from behind. Repulsive and unacceptable. Only Vlaams Belang wants to restore law and order!" Van Grieken wrote alongside the disturbing footage.
Authorities say they are investigating both attacks.
"In Zelzate, a Flemish municipality controlled by communists and socialists, a little white boy and a young white girl fell victim to a violent cocktail of anti-white racism and Islamic supremacism," Flemish MP Sam van Rooy told Infowars.
"Due to the continuing impunity and mass immigration in Belgium, we unfortunately see this type of violence more and more."
InfoWars has previously reported on similar 'humiliation rituals,' which are often committed against Europeans by perpetrators with foreign backgrounds.
This article was originally published by InfoWars.com
---
Visit BorderHawk.news