News
Slew of Migrant Break-Ins Forces Owner to Sell Family BBQ Joint in Texas Border Town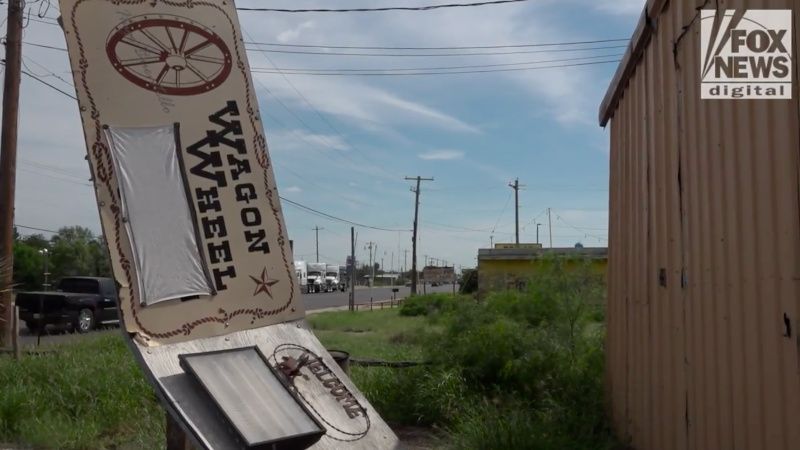 The owner of a restaurant in a Texas border town says she was forced to sell her family business due to repeated break-ins by illegal aliens this year.
Selena Buentello Price, a longtime resident of Eagle Pass, says she also sold off her horses and cattle because illegal aliens and smugglers have been vandalizing fences and structures on her ranch, allowing her animals to frequently escape.
"Our security as we knew it is gone," Price told Fox News in a recent interview.
Price was the second-generation owner of The Wagon Wheel, a popular barbecue restaurant opened by her father years ago.
"I worked alongside my father for 19 years," Price said.
There was only one break-in at the location in 25 years.
"From February to now, I've had five," Price said. "Not only has my business been broken into and ransacked — it's just the insecurity now. You don't feel safe at home anymore."
Eagle Pass lies in Border Patrol's Del Rio Sector, which Chief Patrol Agent Jason D. Owens recently declared the "epicenter" of the ongoing invasion by illegal aliens.
"Two locations down from our original location, our smokehouse and our honky-tonk, we have this facility that assists in processing all these immigrants coming in," Price explained.
She said illegal aliens frequently ransack buildings looking for shelter or items to steal.
"Once they are processed — I literally see busloads on a daily basis — they're just released, and they find sanctuary in anything that's abandoned or not," Price said.
"What I had that I valued — that not only had sentimental value, but had actual monetary value — has depreciated thanks to the mess, the trash, the vandalism."
Price said she and her 29-year-old daughter now keep firearms in multiple rooms in their home and that motion-detection cameras on her property capture suspicious activity virtually every day.
"You're worried because you think of the worst-case scenarios," she said. "And that takes your peace."
This article was originally published by Newswars.com.
---
Visit BorderHawk.news