News
Suspected California Serial Killer Identified as Illegal Alien From El Salvador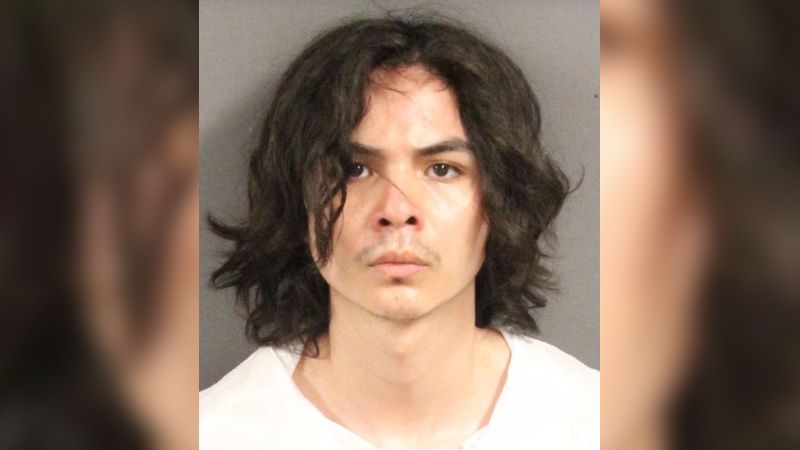 A suspected serial killer in California has been identified as an illegal alien from El Salvador, according to reports.
Immigration and Customs Enforcement (ICE) has issued a detainer for Carlos Dominguez, a 21-year-old man arrested for stabbing and killing multiple victims over a five-day span in Davis.
On April 27, David Breaux, 50, was found stabbed to death in Central Park.
Breaux, who was homeless, was known to locals as "Compassion Guy," ABC10 reports.
On April 29, Karim Abou Najm, 20, was stabbed to death at Sycamore Park.
Najm was a student at UC Davis.
On May 1, a woman named Kimberlee Guillory was rushed to hospital in critical condition after being stabbed at a homeless encampment in Davis.
She said someone jabbed her multiple times while she was inside a tent.
On May 3, a person of interest was detained as investigators worked to determine if the attacks were related.
On May 4, the Davis Police Department announced Carlos Dominguez was charged with murder in the deaths of Breaux and Najm, attempted murder of Guillory, and also a weapons charge as he was carrying a "large hunting knife" when he was taken into custody.
On May 5, reports revealed ICE placed a detainer on Dominguez after authorities determined he is likely in the country illegally.
"According to an ICE official, Carlos Alejandro Reales-Dominguez is from El Salvador and entered the United States in April 2009. He crossed into the country near Galveston, Texas, as an unaccompanied minor," ABC10 reports.
"Dominguez was transferred to a family member and his case was closed 'administratively' in April 2012, according to ICE."
Dominguez was also a student of UC Davis until days before the attacks, when he was reportedly "separated" from the school for academic reasons.
According to Jon Feere, Director of Investigations at the Center for Immigration Studies, Dominguez is one of many illegal aliens who have seen their ICE cases closed by the Obama and Biden regimes, "guaranteeing something like this happens again."
"The Biden appointee closing thousands of ICE cases is Kerry Doyle; in her prior job, she campaigned against ICE arresting murderers, carjackers, and other criminal aliens through cooperation with sheriffs," Feere wrote on Twitter.
"Obviously the Biden admin is staffed with outright lunatics who are actively destroying public safety and America's sovereignty, but where's the plan from the House GOP and Homeland GOP to reopen these cases and require ICE to deport all of Biden's new illegal aliens?"
An investigation is ongoing.
---
Visit BorderHawk.news