Europe
Swiss Police Bust African Smuggling 23 Male Migrants in Cargo Van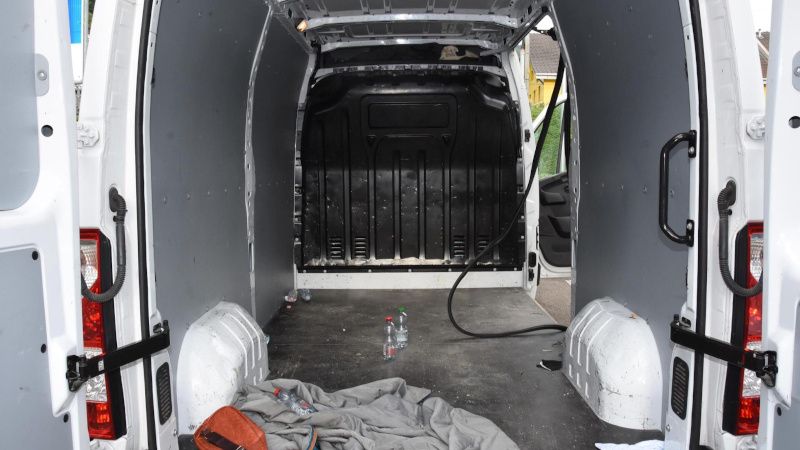 An African man was caught smuggling nearly two dozen male migrants through Switzerland this week, according to reports.
The incident unfolded at around 6:30 on Tuesday morning Nidwalden, a canton in the heart of the Alpine nation.
Police conducting traffic checks on the A2 motorway in the municipality of Hergiswil pulled over a suspicious delivery van with Italian plates.
Inside the cargo area, officers discovered 23 men between the ages of 20 and 50.
The group consisted primarily of citizens of Afghanistan, Syria, India, and Bangladesh who were illegally present in Switzerland.
The driver was identified as a 27-year-old male from Gambia who resides in Italy.
"The refugees were standing, unsecured and transported in a confined space. They had been driving for several hours without a break in the closed vehicle structure without windows," Berner Zeitung reports.
"The transport started in northern Italy with the destination France, said Senad Sakic, chief of the Nidwalden criminal police, at the request of the Keystone-SDA news agency."
During questioning, the driver claimed to have no information about the people in his vehicle.
The migrants were taken to an asylum center in nearby Stansstad amid an ongoing investigation.
The number of illegal aliens entering Switzerland has been surging this year.
Swiss authorities arrested 3,468 illegal migrants in the month of June, nearly triple the number of apprehensions during the same period last year.
Officials blame the recent spike in migrant traffic on the relaxation of COVID-related travel restrictions and border closures.
This article was originally published by Infowars Europe.
---
Visit BorderHawk.news